Posted on
Mother alleges negligence in death of GHS student in Trinidad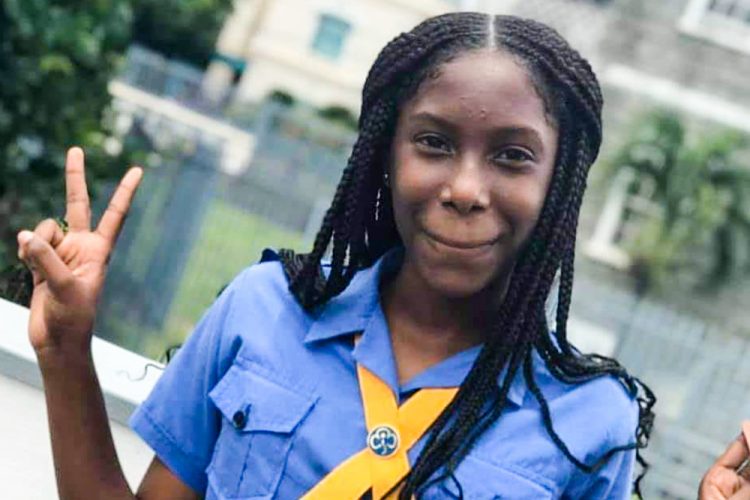 A Vincentian mother is alleging that negligence at a hospital in Trinidad and Tobago is the cause of her 12-year-old daughter's death.
Soflyn Roberts' daughter, Jasmine Wilson was diagnosed with a cancerous brain tumour in October 2019. Following her diagnosis, medical attention was sought in the twin island republic.
In an interview with TV6 in Trinidad, the grieving mother said that her daughter was not properly cared for at the Eric Williams Medical Sciences Complex, Mt Hope Hospital.
"While there I heard them saying they don't have the proper…because it was Christmas time, it was coming to Christmas time and they were saying staff don't normally come out at Christmas time and they were short staffed," Roberts said.
According to the TV6 report, a shunt was inserted into Wilson's head to release pressure caused by the brain tumour.
The mom said that doctors at the Mt Hope Hospital said that the shunt was not working and her daughter would need an additional surgery.
It was also reported that the second surgery was done and Wilson was released despite high blood pressure and seizures. Roberts also expressed discomfort with the look of the wound.
"The last two surgeries could have been avoided if the wound was properly dealt with and even if that were the case, the child, Jasmine, she was not monitored properly," the mother said in her interview.
"The neurosurgical team especially, they were very negligent with my daughter's condition, no care, no time, no proper planning and no proper follow up was done with her and now she's cognitively, basically dead."
But Terrence Deyalsingh, Trinidad's health minister has called for TV6 to issue an apology after carrying the story "making all these wild claims against the public sector".
"But the way that story was carried, it was never told that she had surgeries in St Vincent, at St Augustine private hospital, which were not successful. It was never said that the mother refused to sign the consent form," Deyalsingh said at a press conference last weekend.
The minister said that Roberts told the hospital that she was not ready to sign the consent form when the child was brought to Mt Hope Hospital, despite being counselled on the urgency of the matter.
He added that approval for the emergency surgery was not granted until later that night.
In her interview last week, Roberts expressed anger and disappointment in the situation as well as regret.
She described her daughter as an active child, who had interests in girl guiding, public speaking and pageantry.
And she regrets not allowing the former Girls' High School student to enter the last Miss Heritage pageant, because she (Roberts) had felt that her daughter would have lots of time to do so in the future.