Posted on
Only One Counsellor for 469 Inmates at Her Majesty's Prisons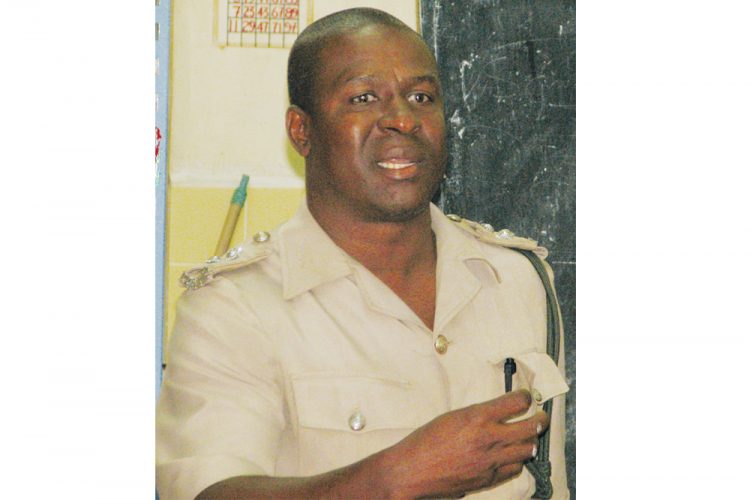 by Katherine Renton
With only one counsellor allocated to work with the 469 inmates at the country's two correctional facilities, prison authorities feel there is definitely a need for reinforcement in this area.
At the close of the criminal court assizes on Friday, December 13, the Superintendent of Prisons (SOP) Brenton Charles gave a brief verbal breakdown of the prison figures.
Before he did this, Justice Brian Cottle noted that this report is important because "we cannot forget those citizens who are behind bars."
He continued, "They have committed criminal offences, they will pay their penalty and serve their debt to society and they will come to join us hopefully better than they went in."
He also added, "And it is the Superintendent and his team who are crucial in that rehabilitation effort."
The Superintendent then informed that as of that date, 469 inmates were housed, of which 152 males are serving time that came from the Supreme Court, 189 male prisoners serving time from the magisterial court, 50 awaiting trial and 63 on remand.
The number of female inmates was recorded as 15, with seven serving time from the Supreme Court, three from the magisterial court, four awaiting trial and one on remand.
The judge asked the SOP how this compares to the previous population of the prisons and Charles responded that he believes it remains on par as the last statistic was 472 inmates.
In a call to the prisons last week, Charles confirmed that there is currently one correctional counsellor for the institutions. He explained that this is what is allocated in the budget and that they have contemplated on an increase to this number.
The counsellor's duties, according to the SOP include: 1) conducting interviews of inmates, family, and interested persons to obtain personal history data to facilitate case planning as required, 2) evaluating inmates behaviour to determine progress/ need for programs, 3) preparing reports, maintain records and compose correspondence necessary to develop case histories and make referrals to other sources of assistance as psychiatrist and others within administration where necessary, 4) contributing to the development, implementation and evaluation of a range of therapeutic services based on offenders' interests, abilities, needs, 5) coordinating prison rehabilitation activities as group therapy, and 6) offering general, social, personal and academic counselling pertaining to social and personal issues.
On the issue of whether there is a need for other counsellors, the chief of prisons there is definitely a need.