Posted on
Kidney patient travels by push cart to welfare office to plead for assistance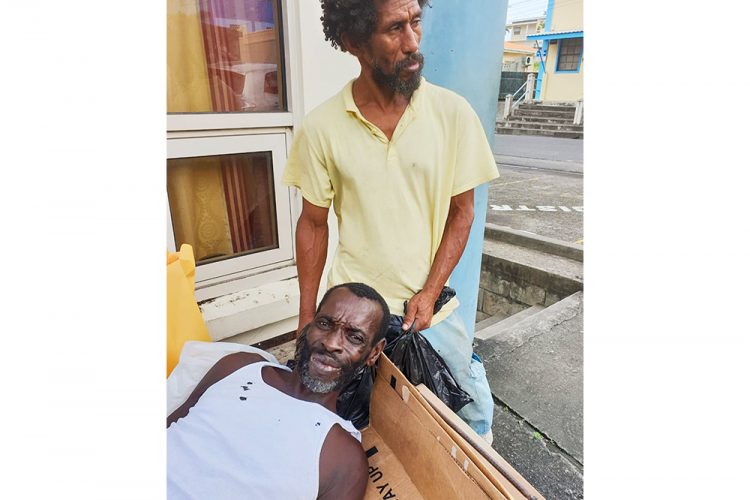 Christopher "Chrome Pipe" Isaacs, a 50-year-old kidney patient is pleading to the public for assistance.
Isaacs was discharged from the Milton Cato Memorial Hospital (MCMH) yesterday Monday, December 17 and claims that he could not walk so he paid a cart man to push him to the Welfare Department at Lower Kingstown Park.
While at the welfare offices seeking help, Isaacs said he began feeling extreme pain and the workers called the ambulance sometime after 9 a.m., but it never showed up.
As a result, Isaacs used the cart which had transported him to the welfare office as a bed. The sick man said that he lives alone in Campden Park and he needs assistance as his kidney problem means his arms and legs are usually swollen and he is in pain and finds it hard to work.