Posted on
14-year-old speared in freak hunting accident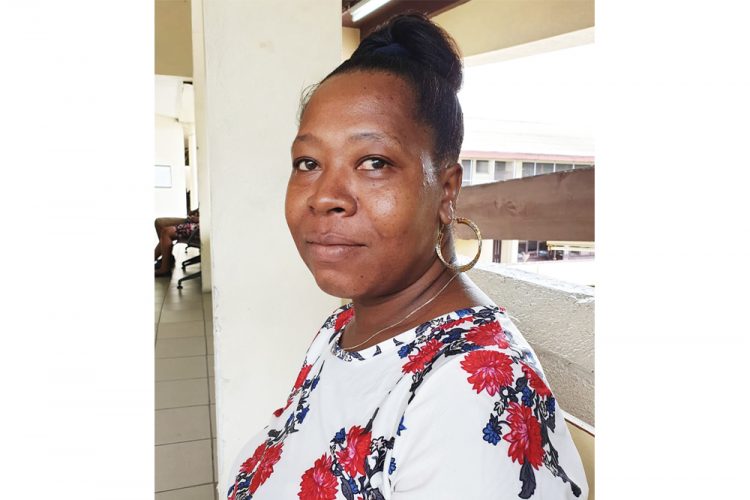 When 14-year-old Orthis Williams left home with a group of friends to go hunting, he never expected he would end up in the Intensive Care Unit (ICU) at the Milton Cato Memorial Hospital (MCMH).
But that is exactly where he is. Orthis underwent a four-hour surgery last Sunday to remove a spear from his thorax.
On November 19, the second form student of the Central Leeward Secondary School was hunting manicou in the west coast community of Peter's Hope when a steel spear that had been thrown at the animal went through his back and stopped short of exiting his chest.
The teenager's mother Leandra Berkley told SEARCHLIGHT on Wednesday that her son went hunting with five friends and someone later came with the news that he had been injured.
She said when she went to the Accident and Emergency (A&E) department at the MCMH, he told her that one of his friends was in a tree trying to catch a manicou but the animal fell from the tree and he (Orthis) bent over to try and take up the creature.
She said when her son bent over, the spear was thrown from the tree by his friend and it accidentally struck him in the back.
She said she is certain that what happened is an accident although some others may think differently.
"All ah them is friends and I don't think it was for spite," she said on Wednesday while sitting outside the ICU at the MCMH waiting to see her son.
She added also that she is thankful for the doctors at the MCMH for doing what she thinks is a wonderful job.
"They work well. He doing okay, talking, and he seem better," she told SEARCHLIGHT while adding that she has no time for negativity as she is, "grateful" that the eldest of her five children is still alive.
On Wednesday, when SEARCHLIGHT visited the Barrouallie community, one of wounded teen's relatives, speaking on the condition of anonymity said when they went to the hospital, they were initially told that a doctor would have to come from overseas to perform the surgery.
He said that he was "kinda" upset that his relative had to remain with the spear in him for five days before it was removed.
"He had to sleep on one side, and he was in pain," the man commented while he added that he does not understand why they were saying they could not do the surgery when they could.
He however said he was happy Orthis is recovering.