Posted on
Green Lava signs agreement with traditional cannabis cultivators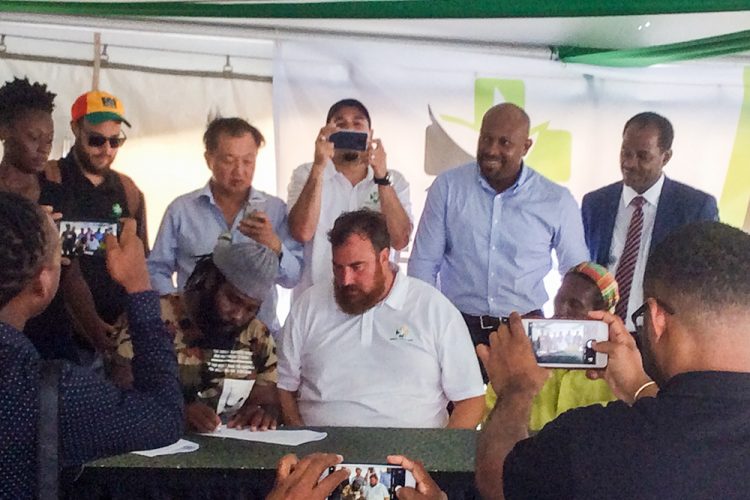 Two traditional cannabis cultivator groups now have a secure, guaranteed market for their products.
This development has come through the signing of an agreement between them and Green Lava, the first company to officially get off the ground in the local industry.
The two groups which have signed agreements are the Greggs Rastafarian Progressive Multipurpose Cooperative Society Ltd and the Farmers' Solution Group (FSS) Limited. The Greggs Cooperative which has a membership of some 22 farmers operates lands in Mt Grenan. FSS has lands at Orange Hill, Rose Hall, Spring and Bower. Some 17 members make up the group. This means a total of 39 traditional cultivators are set to benefit from the signing of both agreements.
As part of the government's commitment to maintaining and strengthening the position of traditional cultivators within the medicinal cannabis industry, investors are obligated to purchase at least 10 percent of their cannabis from them.
Green Lava SVG was one of the first companies to be granted a Class-C licence allowing them to extract, export, and cultivate up to 25 acres of medicinal cannabis. Their five-acre farm has a capacity to produce over eight thousand pounds per year. There are future plans to reach full capacity of 25 acres which will result in a yearly yield of over 35,000 pounds.