Posted on
Gov't's export strategy is about empowering farmers – Caesar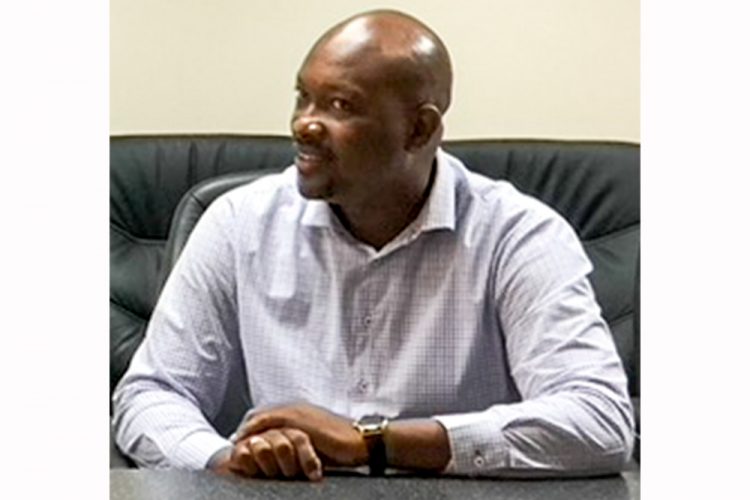 The Ministry of Agriculture's export strategy as it relates to livestock and other types of produce is about empowering farmers.
"Farmers these days are in a better position to make money than lawyers and we can't tell private farmers who to sell their livestock to," Minister of Agriculture Saboto Caesar told SEARCHLIGHT on Tuesday.
The Minister's comment comes on the heels of complaints by local butchers that the trade in livestock between Grenada and St Vincent and the Grenadines (SVG) is creating a shortage in the local supply of beef.
Grenadian businessman Jude Jack is hoping to export 100 heads of cattle and 400 pigs from SVG to Grenada and Caesar says that the venture is purely a private set-up between Jack and local farmers.
The trade between the two countries is strengthened by a Memorandum of Understanding (MOU) which facilitates a cooperation in matters related to agriculture and Caesar said this is part of the Ministry's push to bring back exports back to what they were in the days of bananas.
"Banana exports were once around $100 million and these types of exports are a way of getting money into farmers pockets," said Caesar.
He said he recalls instances in the past where there were long lines of livestock farmers who could not get their animals sold but with the trade between Grenada and SVG this is no longer the case.
Caesar said that after it was brought to the Ministry's attention that there might be a problem with the replenishment of herds, the government sought the help of Jamaica and Cuba in relation to breeding and as a result has introduced some new strains through artificial insemination.
"We now have in some instances better breeds of cattle that mature fast like the Jamaican Red Pole," explained Caesar who added that it is very hard for a farmer to refuse EC$3000 or EC$4000 from a buyer for a cattle only to be offered a lower price by someone else. He noted also that at times, farmers have been paid advances on their animals.
"We have kept agriculture strong. If people are worried about export, we just want to inject money," Caesar said while adding that he is happy for the export debate while he noted that butchers need to focus on upping their game.
The Minister said also that the Ministry is encouraging persons to go into cattle rearing and farmers will have to look into new strategies like zero grazing practices if the lands for grazing are not available.
He said the government is looking into establishing an abattoir because they realize that butchers may have a point when they say they can't compete.
He said the abattoir will be given to a private entity to run and it will be mandatory that all animals are slaughtered at this facility under proper phytosanitary standards.
Caesar however noted that this will not stop farmers from selling the cattle to Jack, but he is hoping that the Grenadian businessman can also purchase beef from the facility.
"…But that is personal. He has already established personal relationships with farmers and the other countries in the region don't seem to be focussed on agriculture like we are, so we are in a good position to up our exports," said Caesar.
The agricultural minister also noted that the opening of the Argyle International Airport (AIA) has created many opportunities for us.