Posted on
Kingstown Town Board celebrates its 122nd anniversary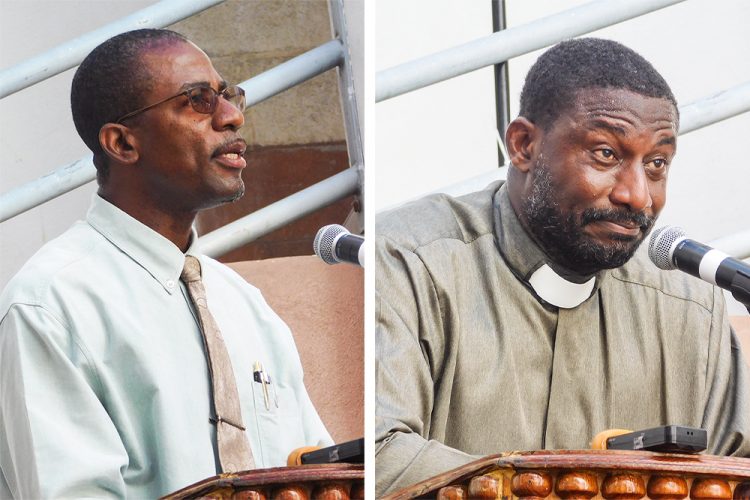 The Kingstown Board has plans to take "A time to reflect, re-organise and re-energise" as the organisation celebrates its 122nd anniversary.
Official celebrations for the anniversary were launched yesterday, November 18 with an ceremony at the Kingstown Vegetable Market.
Hudson Nedd, permanent secretary in the ministry responsible for urban development said that the theme was fitting for the occasion.
Nedd, who also serves as the chairman of the Kingstown Board, said many accomplishments have been achieved in over the last century since the board was established.
"…As an organisation, we ought to pause to celebrate. We must not lose sight of the journey still up ahead, though it is important to pause and mark those things that we would have accomplished," he said. "If one knows not his or her past, he or she will live an entire lifetime and die right there without any awareness of a better future that could've been so we reflect and reflect we must."
The Town Board chairman said that the organisation must learn from the "good and not so good" results that have come as a result of the changes and make the relevant adjustments.
He said that the Board has been involved in the management of the town long enough to know that change is inevitable.
"Some of the change is quite noticeable and has increasing consequences for the sustenance of the town. Not all the change — if I might add — can be applauded but indeed, change always provides an opportunity to grow. It is how we respond from the pressures of those changes," Nedd said.
The Kingstown Central Market, bus terminals and the Kingstown streets are some of the places that still come under the management of the Board.
Yesterday's programme included speeches from present vendors, who have been plying their trade for years in Kingstown.
They spoke about the changes that have taken place since and expressed gratitude to be able to vend, which helps to provide a source of income for their families.
Reverend Adolf Davis also gave a motivational speech and the feature address was delivered by Senator Julian Francis, the minister with responsibility for urban development.
Francis also declared the anniversary celebrations officially open.
Activities for the Kingstown Board's 122nd anniversary continue on Thursday with an exhibition at the Kingstown Central Market car park beginning at 9am.
Friday has also been dubbed Vendors Day where the public is welcomed to the 'healthy village'; a display of local produce at the Kingstown Central Market, beginning at 9am.