Posted on
Exhibition of plants / tea party "Flowers and Flavours" held for the first time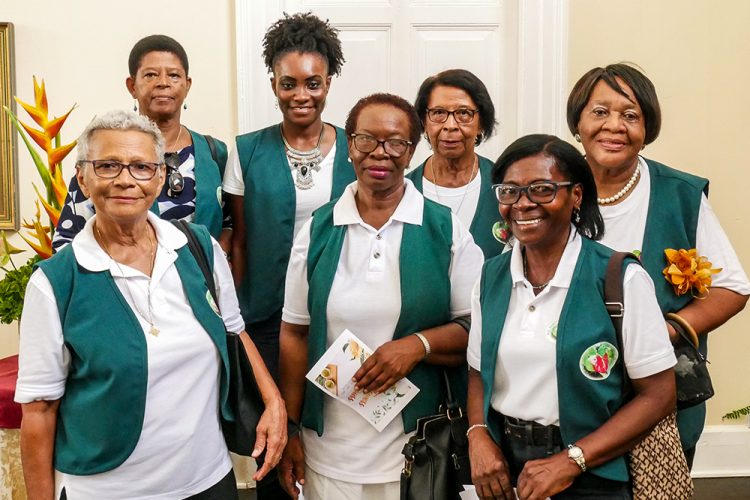 Bright colours peeked out of lush greenery and set the ambience for a weekend of tea and socialisation when "Flowers and Flavours" was held for the first time.
The event, which was an exhibition of plants as well as a tea party, had its first event on November 1, with two others on the weekend, before concluding on November 3.
This country's Governor General, Susan Dougan was the host of "Flowers and Flavours", with the event being held at Government House.
"These days we are also promoting cleaner environmental practices and our lush green vegetation in an invaluable resource — low energy, low carbon, an abundance of oxygen to purify our planet, versatile flowers and breathtaking gardens," Dougan said at the event's opening ceremony on November 1.
The Governor General added that the theme, 'Flowers and Flavours', was carefully selected and gives a sense what would be on display at the event.
And she thanked everyone who was involved in putting the displays and arrangements of flowers and foliage together.
"Preparing for the event gave us an opportunity to learn from each other, apply our creativity and enjoy new friendships," she said.
Eleanor McMillan, president of the Horticultural Society, said that the organisation was started by a group of persons who loved flowers, plants "and all that was beautiful in nature".
She said that the society, among other things, aims to educate and develop horticultural skills not only among its members but the citizens and visitors of St Vincent and the Grenadines.
McMillan also spoke of the ongoing projects of the organisation, with the most recent being the securing of a Christmas tree, which will be planted at the Milton Cato Memorial Hospital in the near future.
"…The Horticultural Society has a wide range of displays such as fresh and dry floral arrangements, orchids, potted plants and desert roses…" she said. "It is a great pleasure to be a part of this activity and we the Horticultural Society are looking forward to others taking place soon…"