Posted on
Teachers Credit Union hosts Breast Cancer & Endometriosis Symposium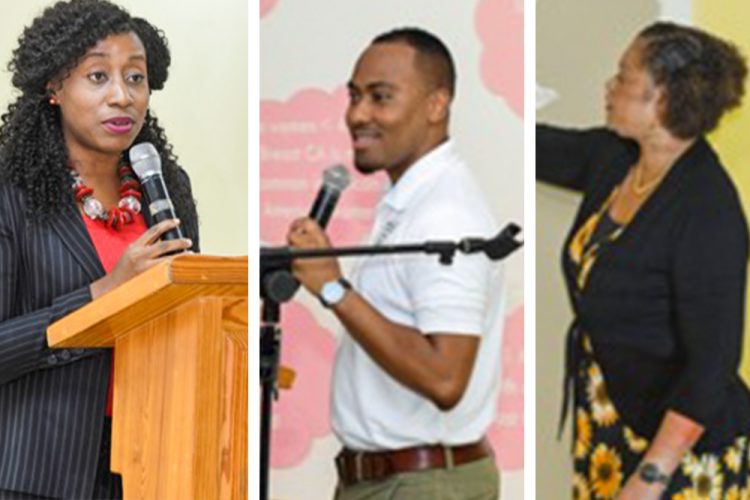 On October 30, the SVG Teachers Co-operative Credit Union Ltd. (SVGTCCU) hosted a Symposium dubbed "Get It Off Your Chest" to raise awareness for Breast Cancer and Endometriosis.
Attendees saw presentations from Dr Camille Nicholls on Endometriosis and Dr Rodion Hunte on Breast Cancer. They were able to learn what the diseases are, what are the signs and symptoms, and what treatments are available.
Dr Jozelle Miller rounded out the presentations by speaking about how persons who are diagnosed with these diseases can cope and how their loved ones can render support to them. The event also featured stories from Odelia Thomas, a young woman living with Endometriosis and Tamara Bishop-Jones who shared her story on battling and surviving Breast Cancer.
The event was attended by both members of the SVG Teachers Co-operative Credit Union, and with non-members, as it was open to the public. Attendees also had an opportunity to engage with the presenters by asking questions.
This event concluded SVGTCCU's celebrations for Co-operative Week. The other events included a Community Day in Troumaca on October 12, donations to the Thompson Home, Salvation Army Youth Home and Our Lady of Guadeloupe Home for Girls on October 17, a School Co-Op Tour on October 24, and on October 25, an Employee Independence wear competition was hosted during which prizes were awarded to the winners.