Posted on
Stiff competition in prison bake off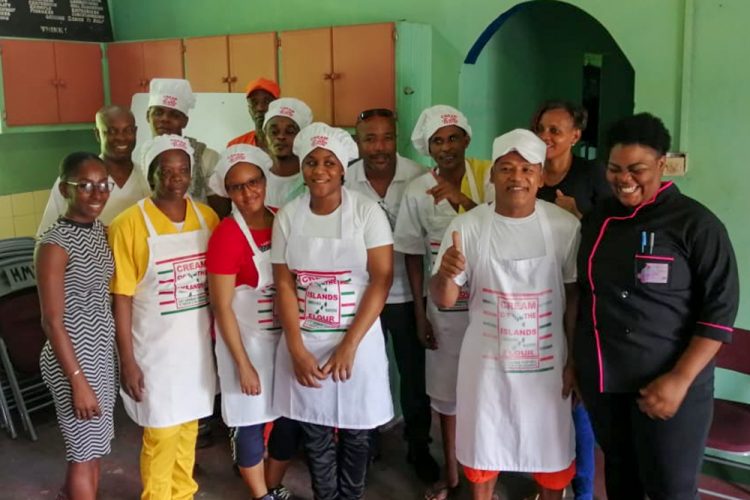 Competition was stiff last Thursday in a bake-off contest between inmates from the correctional facilities in St Vincent and the Grenadines.
The competition, which was organised by final year University of the West Indies (UWI) students, Sharii Roberts and Enda Weekes, resulted in a tie between female inmates from Kingstown and male inmates from the Belle Isle Correctional Facility.
Roberts and Weekes, who are both pursuing a Bachelors of Science (BSc) in Social Work also completed their social work practicum through the "Bake Off", which was held at Her Majesty's Prison in Kingstown.
"I realise that the people who want to learn and are willing to learn, that they participate in these things and I see prisoners as people also and I want the stigma out there to be lifted from these people because anybody can get caught up and go awry of the law," Weekes said.
The final year student said she would like to see that when persons leave prison, they can come out with a skill that will enable them to create employment and their own source of income.
She also said that the project was not only a way of showcasing teamwork and team spirit but also to "showcase to the public that they are not just there languishing and eating tax payers money; they are actually learning something, they're actually doing something".
And Weekes wishes that this can be a project that is implemented on an annual basis.
Roberts, Weekes' project partner, said that the goal of the project shared the vision of the correctional institutions, which is to "help inmates, when they are ready to leave the facilities, to return to society through an integrated system of continuous teaching/learning geared towards building skills, self-esteem and morale".
She added that their project encompassed practices such as programme evaluation, community based education initiatives, advocacy, non-profit administration, leadership and organisational development.
Both UWI students extended sincere gratitude to the Eastern Caribbean Group of Companies (ECGC), General Employees Cooperative Credit Union (GECCU), Coreas City Store and Quik Print for partnering with them to make the project a success.