Posted on
No fee collected from street vendors – Kingstown Board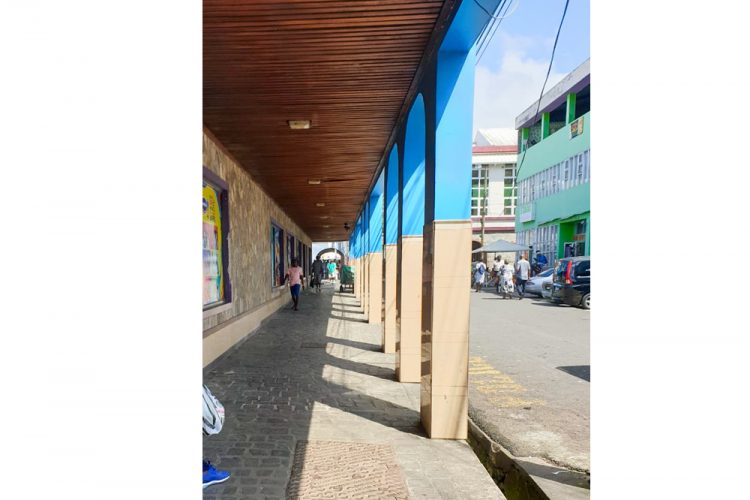 The 20 or so vendors who were removed by the authorities from the Middle and Melville streets area last week were never charged the daily fee by the Kingstown Board.
Vendors on the streets of capital city Kingstown usually pay a daily fee. The money is collected by officers attached to the Kingstown Board.
On Monday, Acting Warden at the Kingstown Board Benson Plaugh-Feddows said there are certain areas in Kingstown where they do not collect money from vendors as these areas are not recommended for vending.
"We do not collect from people vending in these places because it would be legitimizing them," said Plaugh-Feddows who added that the areas, currently under scrutiny, are two such areas.
He said the daily fee is collected from vendors plying their trade on Hillsboro Street (from Jax Enterprises up to Heritage Square) and on Bedford Street and some areas of Middle Street.
However, money is not collected from persons vending on the seawall down to Rose Place, in some parts of Middle Street and Melville Street.
"We don't venture there and some other areas like opposite the Ministry of Education or under the post office, we won't collect," stated Plaugh-Feddows who added that at times the collection officers step out of line and collect from certain areas, but that is frowned upon by Kingstown Board management.
He said the vendors under the ACE gallery were always problematic and the Kingstown Board would rather them not be there.
The warden added also that there is legislation relating to vending in Kingstown, but most persons do not adhere to the rules.
Last Friday, police officers, acting under instructions from Commissioner of Police Colin John removed approximately 20 vendors who ply their trade in the Melville Street area (under the ACE gallery) and Lower Middle Street (in the vicinity of C Prescott & Sons Limited).
The Commissioner said the removals were spurred by complaints from pedestrians and business people.