Posted on
Vincentian receives 'Most Outstanding Person' award at training programme in Taiwan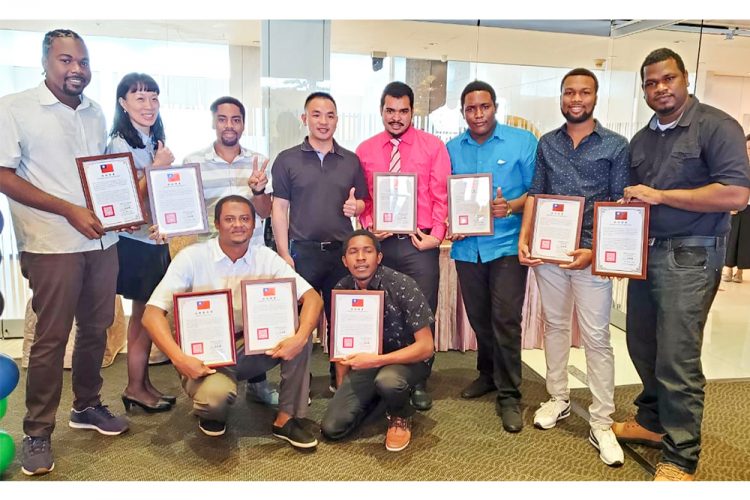 A Vincentian received the 'Most Outstanding Person' award at a recent electronic and engineering training programme held in the Republic of China (Taiwan).
Kemron Small was among a group of 10 Vincentians who took part in the training course held at the Taichung-Changhua-Nantou Regional Branch from August 12 – October 18.
Xion Da Breo, Gilford Ash, Malcolm Daniel, Damion Garraway, Jeraah Lieshon Mclean, Ralmore Richardson, Junior Layne, Diondre Sampson and Jahmarley Trimmingham were the other participants in the programme.
According to one of the attendees Xion Da Breo, the group studied various topics in the field of mechanical engineering like hybrid systems, different types of engines and electrical components.
They were also involved in practical classes that gave participants hands on experience and enabled them to improve other skills through group work and friendly competitions.
Da Breo also noted that the group was able to experience the Taiwanese culture by visiting different parts of Taiwan.
"If we get the opportunity to go again we will take it with ease," he said.(CM)