Posted on
Vincentian author heads to Ghana to launch her latest book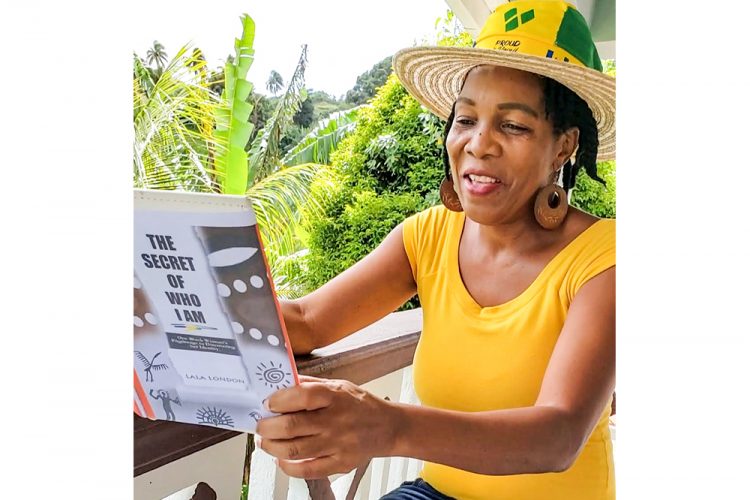 Vincentian author Lorna "LaLa" London is off to Ghana to launch her latest book 'The Secret of who I am'.
'The Secret of who I am' is an intimate, in depth, tell all account of Lorna's life and personal challenges throughout her journey to self-discovery, a release from London said.
While reflecting on the period of writing, she noted that one of her biggest hurdles was overcoming the fear of being judged. However, as she immersed herself in her research she noted that she was able to draw strength from persons who shared similar stories. "The fact that they not only identified with me, but were trusting me to tell the story was empowering. It just broke down the barriers," she recounted.
"This story is not just the secret of who I am, it is the voice of so many other people. It is also a powerful tribute to my ancestors," London proclaimed.
London's writings date back to her days at the Evesham Methodist School. She remembers one of her first pieces was entitled "About the Birds".
At the Marriaqua Secondary School (now St Joseph's Convent Secondary Marriaqua) and the St Vincent Grammar School Sixth Form, she continued her writing and into her adult life.
After completing her education in SVG she moved to the United States of America (USA). She was inspired to continue writing after one of her earliest writings in the USA – "The Colour Line" was selected as a finalist in the World of Poetry Competition.
Having survived an extremely difficult pregnancy, London felt compelled to document her trials. In 2014, she finally published her story in her first novel "Graced by Grace". As she reflected on the novel she noted, "The response was overwhelming and touching…even to this day…I could never have imagined that kind of response. I am thankful and humbled".
London's resolve to launch in Ghana was motivated by the June 2019 visit to SVG of Ghanaian President Nana Addo Dankwa Akufo-Addo. During his visit, the president invited African decendents in the Caribbean to journey to Ghana in the "Year of Return".
"This return to Ghana is not just about me…I see myself as an ambassador for St Vincent and the Grenadines, promoting what we have to offer and exploring ways for us to establish and strengthen our cultural and economic ties. There are a lot of myths out there about the African Countries…I'm aiming to debunk them" she added.
Subsequent to the launch in Ghana, 'The Secret of who I am' will be available online, and launched in SVG upon her return.