Posted on
Sexual Offences Unit makes 90 arrests in its first year of operation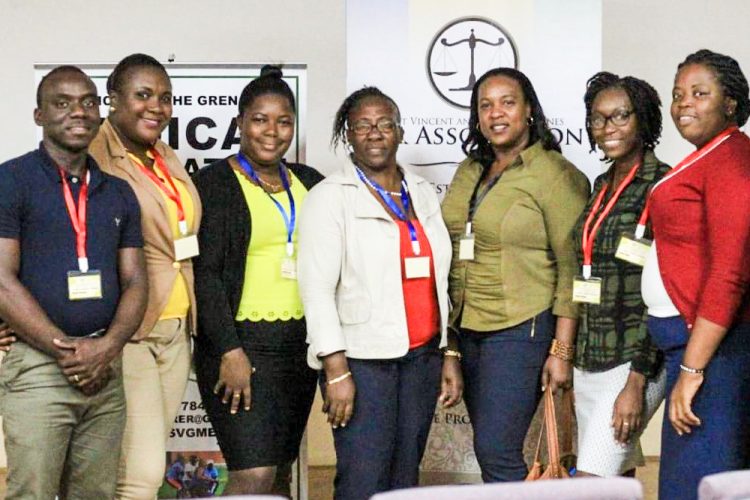 Since its launch one year ago, the Sexual Offences Unit in the Royal St Vincent and the Grenadines Police Force has investigated 174 reports of sexual assault, made 90 arrests and has had two convictions.
The Unit, which was launched on November 6, 2018 celebrated its first anniversary on Wednesday, under the theme "See something, know something, say something; stop all Sexual Abuse".
Originally set up with nine persons — seven females and two males; the unit presently has eight persons on staff. It investigates most of the reports of sexual assault throughout St Vincent and the Grenadines (SVG).
A release from the Public Relations Department of the Royal St Vincent and the Grenadines Police Force said of the 90 arrests made over the past year, two trials have been completed which both resulted in convictions and custodial sentences.
Apart from investigations, the Unit has embarked on an educational drive by visiting several schools and held discussions on sexual abuse with students, teachers and parents.
To commemorate its first anniversary, members of staff of the sexual offences unit and Commissioner of Police Colin John attended a Church service on Sunday November 3 at the Methodist Church Hall.
This past week, the Unit held activities, lectures and visits to schools and at the Old Montrose Police Lecture Hall on sexual abuse and preventative methods to counter sexual abuse.
Yesterday, Tamika Mc Kenzie, Crown Counsel in the Office of the Director of Public Prosecutions presented a lecture at the Old Montrose Police Lecture Hall on the topic "Investigating Sexual Offences".
The release said the celebratory activities will end with a social event to be followed by a discussion on the Police on the Beat programme aired on NBC Radio 705 on a date to be determined.
"The Sexual Offences Unit endeavours to continue to work harder to deplete the amount Sexual Offences in St Vincent and the Grenadines," the release said.