Posted on
Royal Navy members make donation to Belair school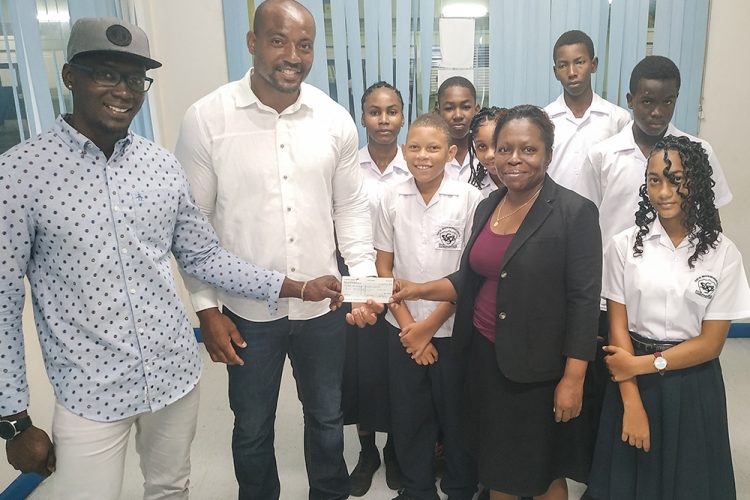 Two members of the Royal Navy, who are originally from the Belair community, made a donation of five hundred pounds to the West St George Secondary School. The donation took place on Tuesday, October 29 at the school.
The cheque was presented by AB Kevin Cordice and LH Highwell King-John to principal Dianne Williams at her office, immediately before the Royal Navy sailors journeyed to the Argyle International Airport to catch their departure flight.
In handing over the cheque, AB King noted that he was impressed with what he had heard about the institution, as well as what he saw at the school the previous Wednesday while he was there with a larger contingent witnessing the school's local Independence programme. He also indicated his willingness to continue being of tangible help to the school when he returns to England.
The principal expressed her thanks and pledged to use the money to strengthen the school's ability to continue to provide resources to enhance teaching and learning.