Posted on
Man fearful for his life as court date approaches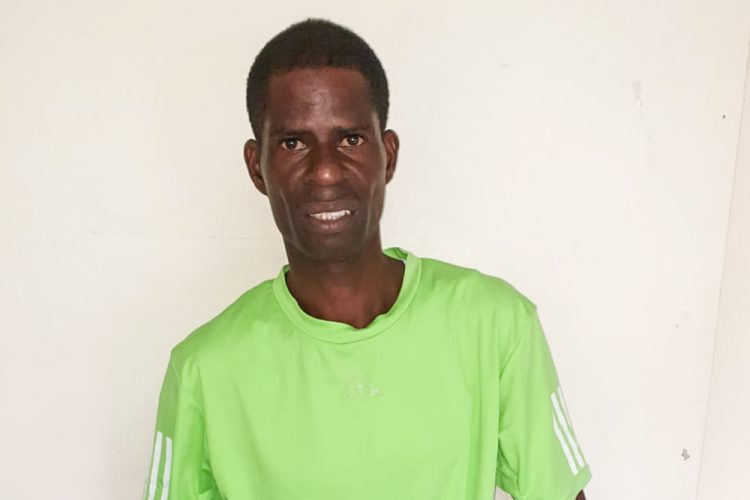 In September 2017, Park Hill resident Marlon Young had his left hand severed in a cutlass attack.
And now, as the date approaches for him to testify at the High Court, he is fearful for his life as he alleges that persons close to the man who wounded him are out to get him.
Young visited SEARCHLIGHT on Monday and with tears in his eyes said he was at the end of his rope and is desperate for protection as he fears he will be murdered before his day in court.
He said that after being chopped it was hard even to get the police to arrest his attacker but the man was eventually charged and two weeks ago the matter was sent to the High Court for trial.
He said a few days later, one of his alleged attacker's friends parked a car in front his gate and he walked next to the car and accidentally rubbed against it and the vehicle owner became angry and the owner and his brother threw stones at him.
Young said he ran into an elderly woman's home for protection and called the police twice but they did not come.
"After they could not catch me to beat me, they go for police and the police come and arrest me and had me the night and then let me go," said Young who noted that he told the police he had a High Court case and he was fearful for his life.
Young said he called his brother to escort him from the police station and when he went home he met the same man who ran after him earlier and the man again threatened him.
"I fear for my life. I have this High Court case and I don't know what to do," said Young who added that he visited the Welfare Department seeking help.
"They say dem ah kill me before the case done," said Young who thinks that his social status has a lot to do with the way the police is dealing with the issue.
"I don't know what to do," Young declared.
The Police Public Relations Department said on Thursday that Young has not reported the issues he is having to them.