Posted on
Changes at cruise ship berth put on hold, taxi drivers continue to operate under old arrangement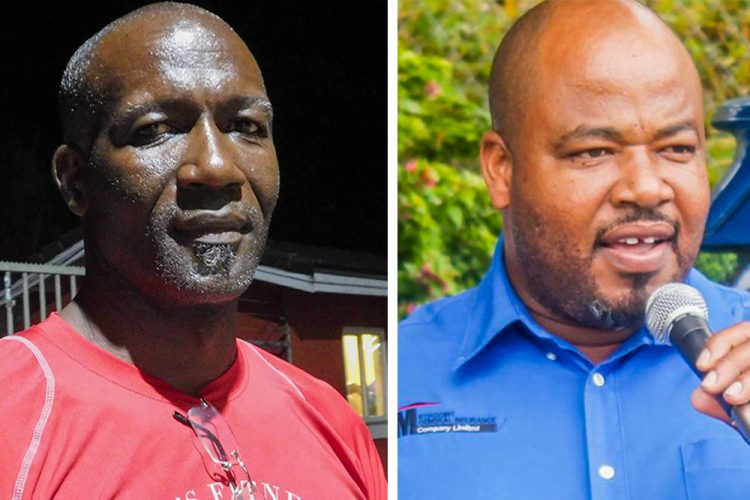 by Bria King
With three ships already making port in St Vincent and the Grenadines (SVG) so far this tourism season, taxi operators are content that they are able to operate under familiar circumstances.
The two local associations were scheduled to meet Tourism and Port authorities in October to discuss a draft document that operators said had the potential to threaten their livelihood.
And presidents of the taxi associations told SEARCHLIGHT this week that while that meeting did happen, the draft document may not be implemented this tourist season.
The document, which was drafted by the Port Authority, included a clause which would have seen taxi operators having to pay a one-off seasonal fee of $450 per vehicle to operate at the Cruise Terminal from November to April.
It also outlined a dispatch system where the SVG Port Authority would employ dispatchers to communicate with visitors on behalf of the taxi operators.
Additionally, only 40 spaces were to be allocated at the cruise terminal for taxi operators, which will be filled from a rotation list consisting of no more than 120 taxi operators.
These were the main areas of contention for taxi providers.
And when Winston 'Pops' Morgan, the president of the SVG Taxi Association spoke with SEARCHLIGHT in September, he said that operators could not pay the sum being requested up front.
Morgan, on Wednesday, said: "They said they would give us 40 slots to park in the yard (at the Cruise Ship Terminal) at once and we said we would give them $2 a slot on the cruise ship day but they said they had to go back to management…and I'm told it probably gone to Cabinet".
This was an alternative to paying the $450 sum in full at the beginning of the season.
The president said that present operations at the terminal are basically the same as before and because it was what the operators were used to, it's a workable solution.
Arrington Burgin, the president of the SVG Professional Taxi Association told SEARCHLIGHT that what has changed is that taxi operators now have allocated places of parking when they are not in rotation on the terminal compound.
"…What changed is that only taxis who are registered with an association can be up in that area working," he said.
"Parking is allotted outside the NIS building, but you must be a member of an association to be allowed there to park. No other taxi can park there. They cannot outside there. They have to be a member of the association and they cannot solicit a job on the circle that is there and inside, no driver allowed on the catwalk where the red bricks are…"
Burgin also said that taxis are also allowed to utilise the parking space close to the molasses tank. And he believes that it has allowed the process to be more orderly.
He added that the 2019/2020 season, although it has just started, is going well so far.
Over 90 cruise ship calls are expected to be made to St Vincent and the Grenadines this year.