Posted on
Arianna Wyllie wins GHS Miss Heritage pageant 2019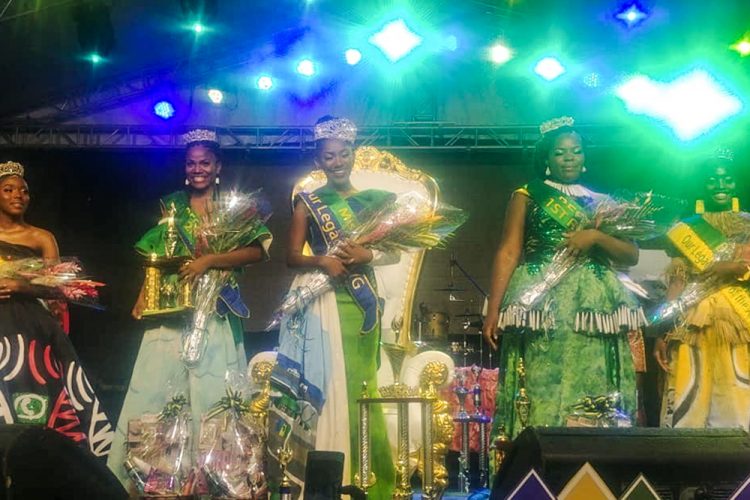 Winner of the 2019 Girls' High School Miss Heritage pageant Arianna Wyllie was a bit down when she did not hear her name called as winning any of the judged categories of the show.
She however went on to take the top spot in the October 25 pageant which was held at the Geest Shed in Kingstown as part of this country's 40th anniversary of Independence celebrations.
"Hearing the other persons winning and I was like 'Oh my God' I did not even get anything and then when my name was called as the winner, I was so surprised tears of joy fell from my eyes," the 16-year-old form five arts/technical student told SEARCHLIGHT.
The Stubbs resident said having been crowned Miss GHS Heritage is an exciting feeling and she is very proud of her achievement "I did not even expect this to be honest. I was asked to enter and my family has a history of pageants and I decided why not try something like this," she commented while thanking her mom Roslyn Wyllie, grandmother Petra Bailey and aunt Daniel Soleyn.
Arianna said her aunt won the Miss South Windward and Miss Rural pageants in 2010 and acting as her chaperone, she managed to help her take home the crown as well as the award for being the most disciplined and most cooperative contestant.
She also recognized Nikianna Williams, Owen Paul and teachers Latoya Deroche-John and Donna Clarke and her friends Ariel, Zoë and Risa, "for always believing in me and being with me right through".
Her advice to future contestants is, "Believe in yourself and remember consistency wins the show, believe and you will achieve." She also added that she may try other pageants as being part of this one boosted her self-esteem and confidence. She wore the Miss Argyle International Airport sash.
In second place was Miss Medicinal Marijuana Reanna Phillips. She also had the best talent.
Third went to Miss Geothermal Energy Royesha Telemaque. She also won best interview.
Miss Carnival Kayla Keizer won best ambassadorial speech while best cultural wear went to Miss Gem of the Antilles Aneilia Williams.
The other contestants were Miss Kalinago Naja Thomas (Miss Congeniality) and Miss Hairouna Soneilia Glasgow.