Posted on
PM names new cultural, sporting ambassadors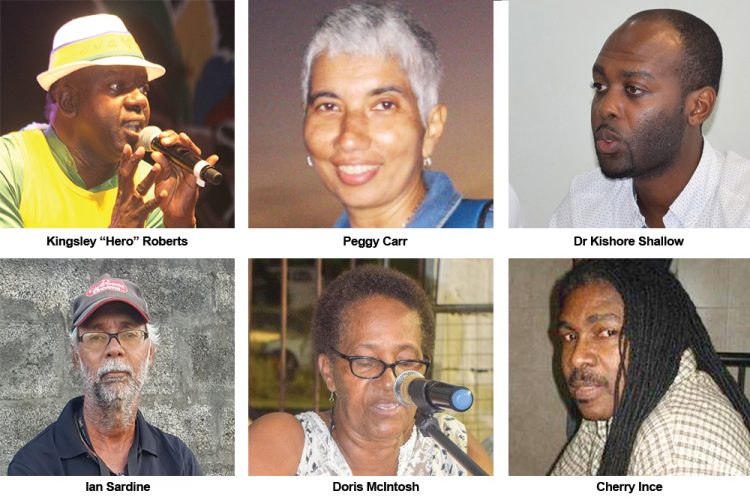 This country has named eight new cultural and sporting ambassadors, three in the field of culture and five for their sporting exploits.
Prime Minister Dr Ralph Gonsalves made the announcements last Sunday at the annual Independence parade at Victoria Park while delivering his address to the nation.
Describing them as "three deserving nationals", Gonsalves said the status of cultural ambassador has been bestowed on Kingsley "Hero" Roberts, Peggy Carr and Cherry Ince.
Roberts, band leader of the Starlift Steel Orchestra is a pan player, arranger, musician, song writer and calypsonian. Peggy Carr is a journalist and poet who resides in Taiwan. In his speech to the nation, the Prime Minister described her as a "veritable mother to our students in Taiwan". Ince is a musician, song writer, musical arranger, and music producer who resides in New York.
The five sporting ambassadors appointed are Elliott "Morrie" Millington (Captain of the 1979 Football Team), coach Rawltie Lewis (Outstanding member of Team 1979 and Caribbean Football Team in 1981), coach Ian Sardine (Football Administrator), Dr Kishore Shallow (Vice President, West Indies Cricket Board, and former national cricketer) and Doris Mc Intosh (Netball Administrator).