Posted on
Former deputy consul general asks for the nation's forgiveness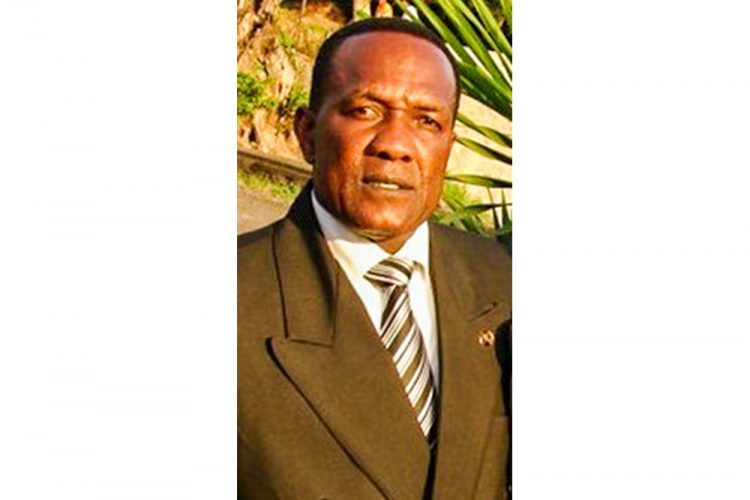 Edson Augustus, a former deputy consul general of St Vincent and the Grenadines (SVG) in New York has, on the occasion of the 40th anniversary of Independence, asked the nation for forgiveness for what he said were "errors" he made during his tenure.
Augustus, who was recalled by the government in 2014, called in on WE Fm 99.9 on Friday, October 25 to wish the country a happy Independence, but also to ask for forgiveness for what he did while he served as deputy consul general. 
In February 2014, it was reported that the former diplomat was involved in a green card ring, which is believed to have scammed several persons out of tens of thousands of dollars. 
"I deeply regret that my tenure, when I served as deputy consul general during those years I mentioned, was cut short on account of a few errors I made; a few errors of judgment at that particular time. And I want to now accept, which I did before, full responsibility for that error, those errors; and my sorry remains sincere to my government and the people of St Vincent and the Grenadines and of course, I ask for forgiveness," Augustus said on radio last week. 
As a result of the allegations in 2014, the government of St Vincent and the Grenadines recalled Augustus, citing that he was "involved in activities outside the scope of his employment and inimical to the interests of the Consulate General and the Government and people of Saint Vincent and the Grenadines".
Camillo Gonsalves, the then foreign affairs minister said that Augustus had been holding himself out as being able to, in some way, facilitate or expedite the acquisition of green cards for out of status Vincentians in New York, and that he was requesting a fee for this service.
Investigations at the time revealed that people claimed to have made cash payments to the ring of between US$5,000 and US$7,500 to secure green cards. 
Augustus, who served as deputy consul general in New York from 2011 to 2014, returned to St Vincent and the Grenadines and handed in his diplomatic passport one week after his recall. 
During his call to WE Fm 99.9, Augustus said that serving as deputy consul general broadened his worldview, heightened his IQ and was an overall enriching experience that has made him more mature. 
"So I want to express my gratitude to the ULP government for having allowed me the privilege to serve our nation from 2011 right on to 2014 as…deputy consul general," Augustus, a former pastor of the St Vincent and the Grenadines Region of Seventh Day Adventists, said.
He said that 40 years was a great feat and that Vincentians in the Diaspora, where he currently resides, "and their family members and friends of St Vincent and the Grenadines will be coming together for a spectacular church service of thanksgiving and celebration as we recount the forty years, from 1979 there on, right to where we are, 2019". 
And Augustus wished the Government and Vincentians at home and abroad a happy 40th Independence anniversary celebration.