Posted on
Brighton Methodist School mourns the loss of their teacher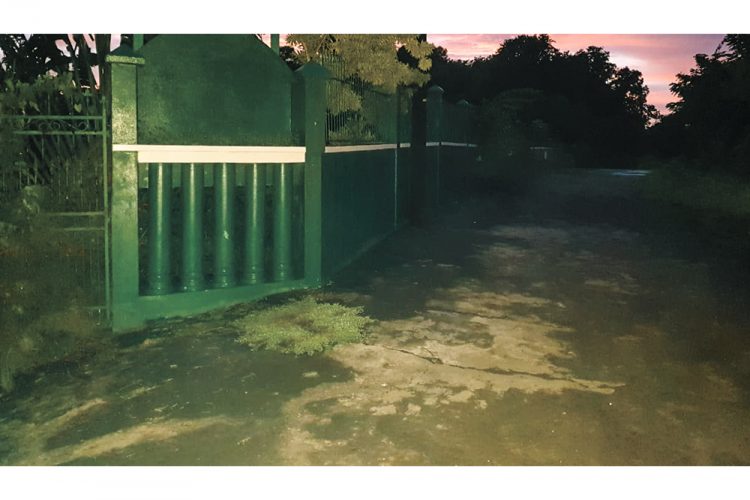 The primary school teacher who died in a motor vehicular accident on Saturday evening was a humble, quiet and hardworking teacher.
So says Bernadette Latchman, the principal of the Brighton Methodist School, where Keriel Wiltshire worked as a Grade 4 teacher.
Wiltshire, 46, a resident of Brighton, was killed Saturday evening at Harmony Hall, when motor vehicle PC 6690 driven by Mario Wilson of Diamond slammed into her.
According to reports, Wilson had given Wiltshire a ride to Harmony Hall to visit a friend, and moments after she exited the vehicle, it moved forward, instead of reversing, hitting Wiltshire.
"Teachers, students, on behalf of all of them, the school family, we really would have missed a part of our family because here we are like a little family, and so we felt as if its like a sister or brother we would have lost," Latchman told SEARCHLIGHT on Wednesday.
She said that it was quiet at the school, in comparison to the first day back at school when persons were expressing emotions over the loss.
Wiltshire was into her third year as a teacher at the Brighton Methodist School. And the principal said that the staff is ready to support the family in any way possible.
"We are keeping in touch with them and working along them to help to see them through this time in their life as we work through ours as well," Latchman said.
The principal confirmed that the Ministry of Education dispatched counsellors to the school to help students and teachers cope with Wiltshire's death.
Other members of the teaching fraternity have expressed condolences to the family and friends of the teacher including the St Vincent and the Grenadines Teachers Union, who expressed condolences via a Facebook post on Sunday.
"The executive, staff and members of the St Vincent and the Grenadines Teachers' Union express heartfelt condolences to the family and friends of the late Sis. Keriel Wiltshire, who passed away yesterday. Our deepest sympathies also go out to the principal, staff and students of the Brighton Methodist School, where she was attached," the post read.
A family member declined to comment on Wednesday when contacted by SEARCHLIGHT. A relative however told SVG TV that the family will not leave any stone unturned in their effort to find answers.
Police are investigating.