Posted on
150 persons to be given title deeds to their lands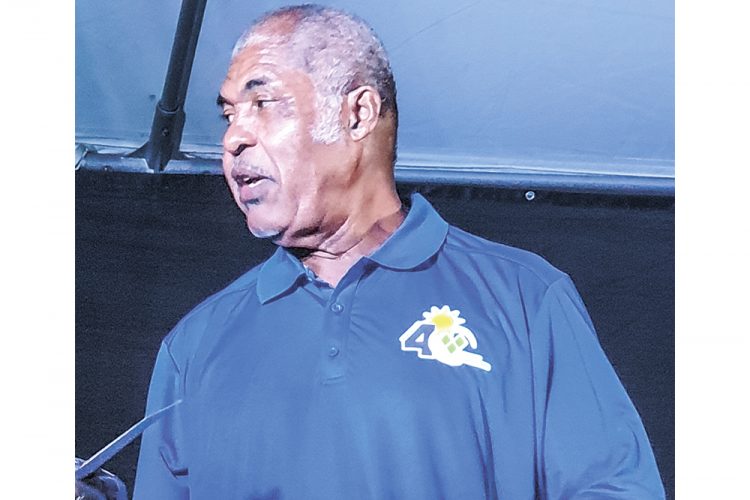 The distribution of lands to Vincentians is one way of empowering individuals and creating independence.
Last Monday at the Chatoyer National Park at Rabacca, during the annual Madongo festival, 150 persons from North Windward were given letters that will enable them to receive title deeds for lands.
Speaking at the distribution ceremony, area representative for North Windward and Minister of Housing Montgomery Daniel said persons who have been occupying these lands and have received letters are asked to go to the Housing and Land Development Corporation (HLDC) at any time to establish their deeds.
Cabinet has given approval for these lands to be sold at EC$1per square foot.
"I have heard the comments that the lands should not be for $1 per square foot since the people living in that area are indigenous people and that they were given the lands by the British and they should not be paying for these lands.
"Well there is a price that is attached to everything and so the Cabinet took into consideration all of these factors and have decided to offer these lands at $1 per square foot," explained Daniel.
He noted also that 228 lots were surveyed and made available, but for a number of reasons, only 150 letters were handed out to Sandy Bay homeowners on Monday.
Giving a breakdown, he said that of the 228 lots, 48 already had deeds, a few persons are not interested, while ownership of other lots is undecided.
Daniel said the HLDC is working to solve all these issues.
"So today as we celebrate and as we renew ourselves at 40, the Ministry of Housing continues to show its commitment by ensuring our people are truly independent," said Daniel.
He said that owning land or property is an asset and can contribute to an improved way of life.
"Many families today, not only who would be getting titles, but families throughout St. Vincent and the Grenadines, once you own property that such property can be used as collateral to obtain loans so that you can send your children to some of the best universities in the world or to even purchase your vehicles.
"So it's good to own property and so this government in an effort to improve the general standard of living in St Vincent and the Grenadines has not only made that dead capital live but has distributed in excess of 5000 housing lots all across St Vincent and the Grenadines," Daniel pointed out.
He revealed that this year alone, the Ministry of Housing has distributed 175 lots of land in places like Owia, Diamond, Barrouallie, Green Hill, Chateaubelair and Bequia.
"The road of development has not been easy, but we have weathered the storm," Daniel said while adding that as the country celebrates its 40th anniversary of independence, we have taken a fresh guard in an effort to renew our geopolitical landscape for the improvement of SVG and the dignity of our humanity.