Posted on
Limitless opportunities available in the Royal Navy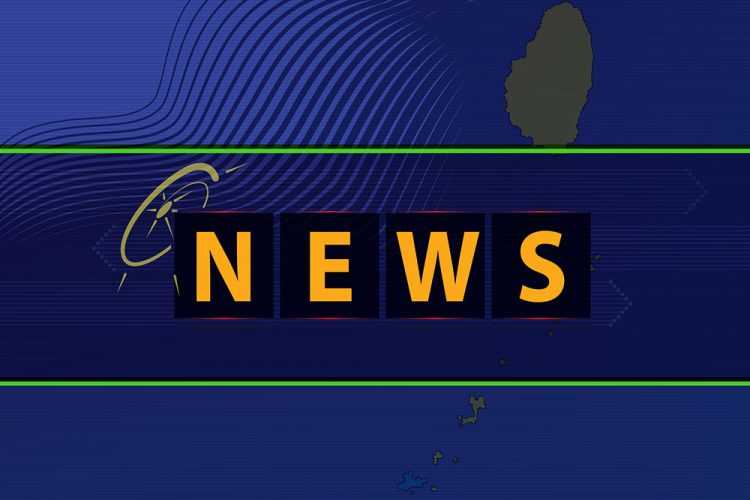 Four Vincentians, now members of the Royal Navy, are encouraging other persons to join up.
"Like any other job, you have your good days and bad days, but in the Royal Navy, it requires a lot of work, a lot of dedication and it requires a lot of time, but the opportunities that they offer outweigh the negatives," Able seaman (AB1) Caterer/Chef/ Steward Bithiah Dopwell told SEARCHLIGHT on Tuesday.
AB1 Dopwell is part of a group of 20 Royal Navy sailors who are in St Vincent and the Grenadines (SVG) to take part in Sunday's Independence parade at Victoria Park.
The trip was paid for by the Royal Navy and Royal Marines Charity after successful negotiations to have the sailors here for independence.
Originally from Paul's Avenue, AB1 Dopwell has been in the Royal Navy for two years and says she is fulfilling her dream.
"I served the Queen (Elizabeth II) on HMS Queen Elizabeth when the ship was commissioned and it was great because a lot of people dream to actually see the Queen first-hand and I actually dealt with her, which was fortunate for me and I was thankful for being given that opportunity," the sailor explained.
She is currently a chef and steward on the HMS Prince of Wales, and she said the vessel is about to be commissioned and she would have the opportunity to meet Prince Charles and serve him as a chef.
"The food he would be eating would be coming from the galley that I work in. This job has offered me a lot of opportunities to further my culinary background and other training," AB1 Dopwell testified.
Also, among the group here for SVG's 40th anniversary of Independence are Chief Petit Officer Glevan Robinson from Barrouallie, AB1 Chef Latifah Forde of Richmond Hill, and Marine Engineer ET1 Ziz Clarke of Rose Hall.
Chief Petit Officer Robinson told SEARCHLIGHT that the opportunities are endless.
"The Navy is what you make of it and you get out what you put in. It's great," he said while adding that he has travelled all over the world to places he never dreamed of.
He spoke specifically of a trip to the Falklands and an abandoned whaling island where he saw penguins and sea lions roaming freely.
"…and that was nature at its best," he said, while adding that after that trip, his vessel visited SVG where his parents were invited on board and that was another great milestone.
AB1 Forde has been a sailor for six years and told SEARCHLIGHT that she has had many opportunities for self-development and many trips to new and wonderful places.
"…but the major one for me was going to Antarctica about seven or eight times and that was pretty amazing," said AB1 Forde.
She said she skied in Antarctica after learning the skill in Germany.
"When I skied in Antarctica for the first time ever and as a black female and that was interesting," said AB1 Forde who added that many persons were looking at her when she was on the slopes as a black woman.
"I am pretty good as well and I never thought that I could have skied if I didn't have that opportunity," she noted while adding that she was also given the opportunity to meet Prince Charles.
Recently promoted, AB1 Forde said one of her worst experiences is when she was injured, but at the same time, going to the place where she was injured was a plus, bittersweet.
In the Navy for two years, ET1 Clarke also spoke about visiting many countries and skiing in Germany. The Marine Engineer said the Navy is like one big family and they have zero tolerance when it comes to racism, and that is a good thing.
While here, some members of the group will visit the St Vincent Grammar School (SVGS), the Girls' High School (GHS), the West St George Secondary School, the Barrouallie Secondary School, the St Vincent and the Grenadines Community College (SVGCC) and the Buccament Bay Secondary School where they will engage students and speak about their experiences in the British armed forces.