Posted on
Doctor's outburst at A&E was unprofessional – PM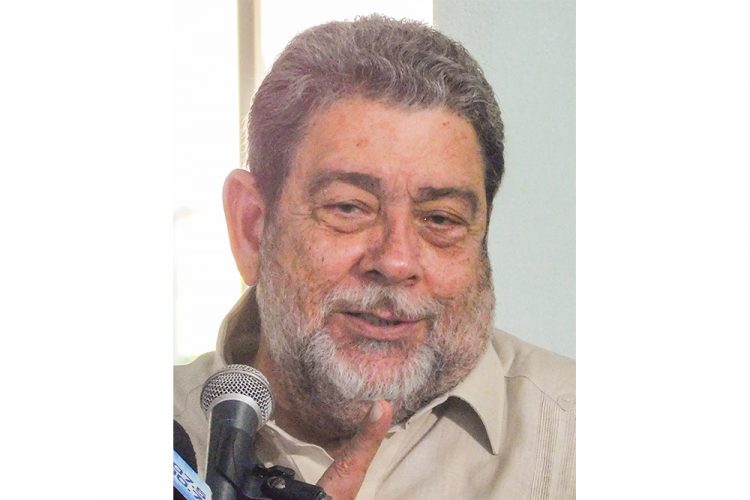 A recent outburst, captured on video, by physician Dr Michael Goodluck, has been described as unprofessional by Prime Minister Dr Ralph Gonsalves.
Last month, Goodluck, one of the District Medical Officers (DMO) assigned to the Calliaqua district blasted what he considered to be the unacceptable state of the Accident and Emergency (A&E) Department of the Milton Cato Memorial Hospital (MCMH).
The DMO's complaint about what he said was fungus on the ceiling of the A&E was recorded and published on social media.
Last week, while speaking at the launch of the Charter of Patients' Rights and Responsibilities at the MCMH, Gonsalves said that despite many good things going on in healthcare in SVG, some persons focus on the negative.
"I am talking health and I see a doctor in a flip flop or gunslinger, I duh know what he had on, in a video in short pants as though he walk off the road unannounced, inside of a place with the senior maintenance man pointing to a roof saying that there is mold, but it was a dark spot," the Prime Minister said.
He added that in any home, building or facility, including his personal residence and the official residence of the Prime Minister, one will find little problems here and there.
"You going take a video and put it up? That kind of unprofessional conduct is designed for one thing only, to malign and bring down the hospital for some agenda completely unconnected to the proper delivery of health services in the country," Gonsalves noted.
The Prime Minister however said that it is perfectly in order for a medical doctor to get involved in playing politics, but it is always a dangerous thing to do because he does not think there is any politician in this country who is better than he when it comes to politics.
"…So if you want to get involved in politics, get involved. I will talk when I want to talk," stated Gonsalves.
He said there has been tremendous improvements in the healthcare system including renovations to the paediatric ward and quality care being given under the World Paediatric Project (WPP). He also mentioned the refurbishing of the operating theatre and the creation of another one for the WPP, the refurbishing of the female surgical wing, maternity ward A and the Intensive Care Unit (ICU), among many other improvements.
"And you talking to me about a dark spot in a roof in a gunslinger and pants and pointing?" commented Gonsalves.
"The health system in St. Vincent and the Grenadines is not perfect but our health system, if we truncate it in different areas, we can say our public health system is very good."