Posted on
Couple receive mixed results in their appeal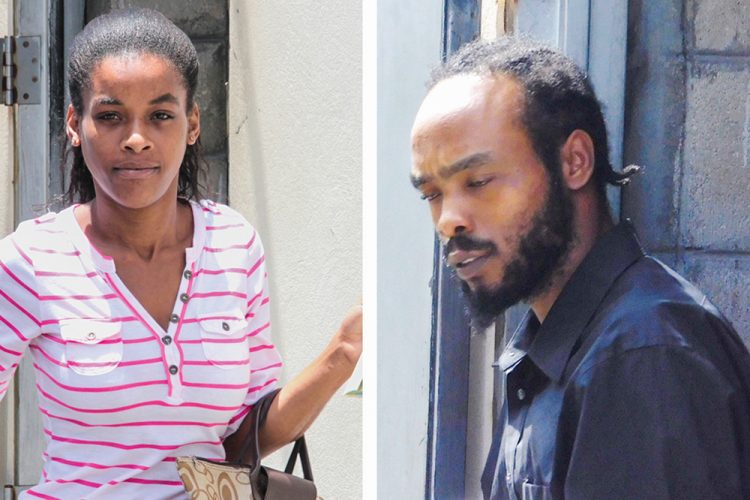 Last week a couple was split in their success in appealing an eight-year prison sentence they received in 2017 for their crimes of nurturing a nest of guns in their home.
Eight years was the longest term of imprisonment that Friekesha Douglas-Shallow, and Randy Shallow received when they were sentenced in May of 2017 for their possession of a prohibited submachine gun (SMG).
However, they were also found to possess a Glock 40 pistol, a .38 revolver, an AK47 magazine with one bullet inside, as well as 14 rounds of Glock 40 and 45 rounds of 9mm ammunition were uncovered by the police.
Nevertheless, for the other two guns in their possession, the couple was sentenced to concurrent sentences of five years each, and for the prohibited AK47 magazine they were given three years in prison. They were also sentenced to several months for the other charges of possession of different types of ammunition, but these also run concurrently with their sentence of eight years for the SMG.
At the Court of Appeal last week, Shallow represented himself, and was unsuccessful in his appeal against his conviction and sentence brought before Chief Justice Dame Janice Pereira of the Eastern Caribbean Supreme Court (ECSC), as well as Justices of Appeal Mario Michel, and Louise Blenman.
In failing to make his case, Shallow was apparently also berated for the weapons he had in his home, and was asked if he wanted to start war in St Vincent.
On the other hand, Douglas-Shallow was represented by attorney Ronald Marks who was holding papers for lawyer Michael Wyllie.
Douglas-Shallow's sentence of eight years for the SMG was reduced to one of four years.
The fact that she was 10 years younger than Shallow at the time of the offence, she was accepted as having a lesser role in the offence, and had no previous convictions at the time, apparently contributed to the Court's decision to reduce the sentence.