Posted on
Availability of conch, lobster supply being assessed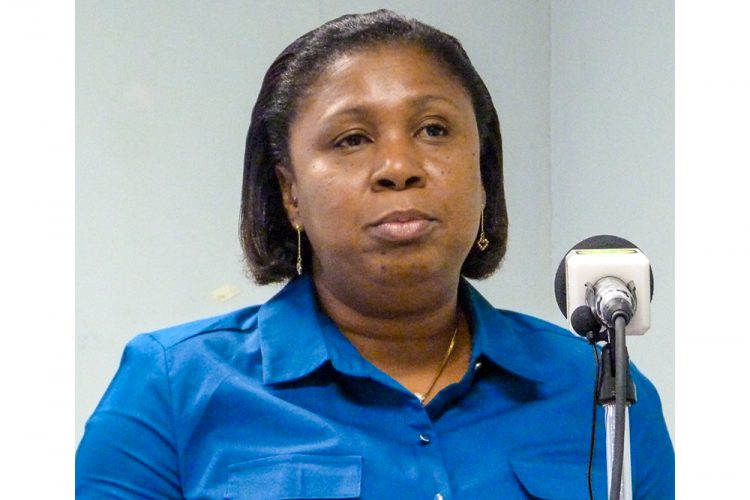 An assessment of the lobster and conch supply is taking place in St Vincent and the Grenadines (SVG).
Chief Fisheries Officer Jennifer Cruickshank-Howard told SEARCHLIGHT on Monday that the assessment is being carried out by an overseas consultant.
The assessment is being done as some persons, including fisherfolk from the Grenadines, are calling for a closed season for the taking of conch, as is done with lobster.
Cruickshank-Howard said that the Fisheries Department has been hearing persons speak about a dwindling supply of conch, but a determination of what should be done if the supply is in fact dwindling, cannot be done based solely on what persons claim.
"Some persons were saying put a closed season; some persons were saying put a quota; some saying that we should not fish at all, but we can't just make a decision on what people are saying.
"We must have the data to show that it is dwindling or that it is increasing," said Cruickshank-Howard.
She added that the Fisheries Department has not, in the past, been able to collect all the data related to the taking of conch, so they have not been able to substantiate the claims.
It is said that persons in the Grenadines involved in harvesting conch now have to go further and further out to sea to get conch.
Cruickshank-Howard said the overseas consultant has been given four months to complete the assessment so the data will be made available sometime after January, 2020 as the work started at the beginning of October.
The introduction of commercial sea food processors like Bequia Sea Foods and the Owia Seafood Traders have given fisherfolk more options for selling their conch, but there are complaints from some fisherfolk that under sized conch are sometimes sold to these entities, specifically by fishers from the Southern Grenadines.
It is opined that if the issue is not dealt with quickly, the conch trade will be in serious jeopardy by 2025. Several countries in the world have placed a ban on conch fishing.