Posted on
NTRC icode784 competition finalist to be named soon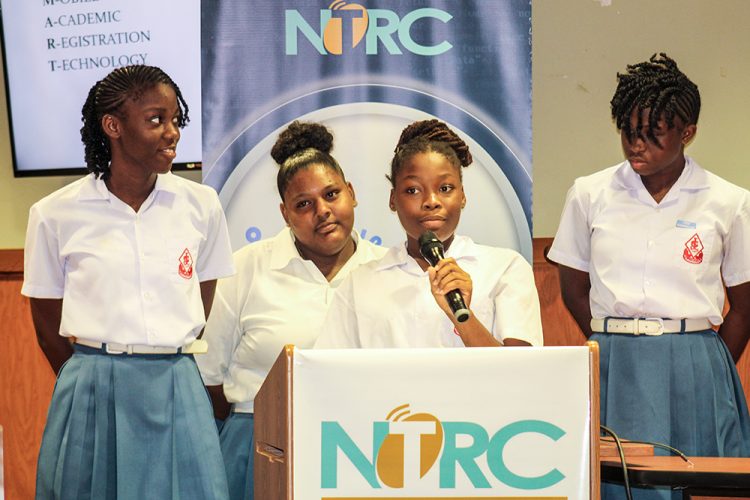 The full list of schools and groups that will take part in the finals of the National Telecommunications Regulatory Commission's (NTRC) annual "icode784 competition" will be released soon.
The icode784 competition (formerly Ideas and Innovation/iSquared (i2) competition) saw preliminary judging last Tuesday, Wednesday, and Thursday, at the National Insurance Services (NIS) conference room.
Participants were asked to come up with ideas and mobile applications aimed at helping the government in its drive to achieve the United Nations (UN) Sustainable Development Goals (SDGs).
The week's prelims saw ideas and mobile applications centred around tourism, monitoring teacher behaviour, improving food safety and education, among others.
The competition is now into phase three, which includes the grand finale, slated for Tuesday, November 12.
During this phase, participants are expected to conduct research at public and private sector entities and say what makes their project innovative. Mobile applications will have to showcase a working prototype.
Winners in the secondary school idea category will get $2,000 (1st), $1,000 (2nd) and $800 (3rd) while winners in the secondary school mobile app category will get $3,000, $1,500 and $1,000. The open category winners will get $5,000 (1st), $2,500 (2nd) and $1,500 (3rd).
The school with most entries will get $1,000 and winning mentors will get between $750 to $1,000. Other prizes include smartphones, tablets and trophies.