Posted on
Captain Bligh XO special reserve collector's edition now available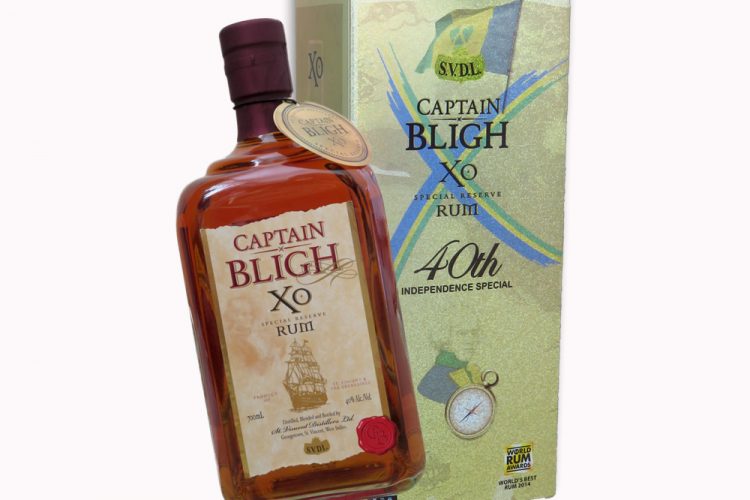 Rum is synonymous with the Caribbean, and St Vincent and the Grenadines, now celebrating its 40th anniversary of independence, is no exception. To help celebrate the occasion, St Vincent Distillers Ltd, producers of Captain Bligh XO Special Reserve Rum – recipient of the prestigious 2014 World's Best Rum award and a consistent Gold Award winner in major competitions around the globe – has designed a special edition commemorative package that is sure to find a place in the collection of every connoisseur of fine beverages.
The distinctive packaging, beautifully printed with five different reflective foil overlays, was designed to represent the five diverse ethnic populations that contribute to St Vincent: Garifuna, African, Portuguese, Indian, and European. The individual foils, which by themselves are not readily visible to the naked eye, were combined through a complex printing process that results in the highly luminous appearance of the individual colours on the box.
According to Phillippa Greaves, SVDL's Marketing Manager, "the luminosity of the package is rightly representative of the brightness and brilliance of each and every individual Vincentian." Just as St Vincent has become the smallest nation ever to achieve membership in the UN Security Council, St Vincent Distillers' accomplishments over the last decade, she said, are among the great success stories of this fledgling nation. Rising from a virtually unknown brand to become a recognized global leader, Captain Bligh XO Special Reserve Rum shows the world that a tiny nation is capable of greatness, and that all Vincentians have the capacity to reach their goals and aspirations regionally and internationally.
The Captain Bligh XO Special Reserve commemorative packaging will be available at all outlets for a limited time only, and Vincentians are encouraged to get theirs while the supply lasts. Meanwhile, the management and staff of St Vincent Distillers Ltd extend heartfelt congratulations and 40th Independence Anniversary wishes to every Vincentian.