Posted on
SVG UN Mission to receive boost from two experts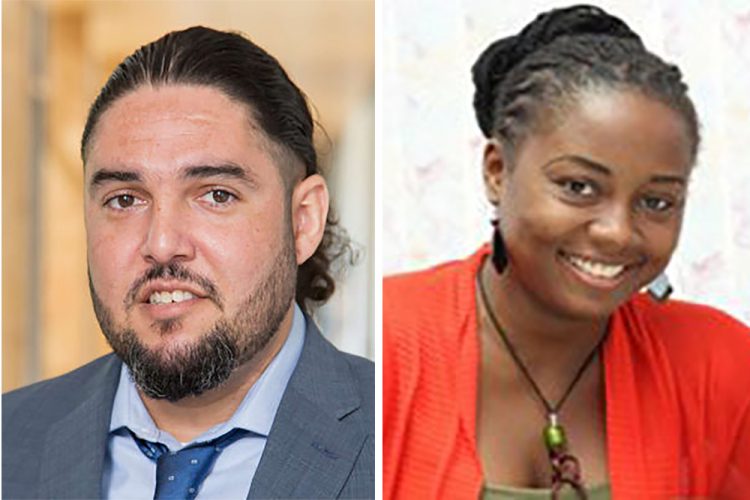 The diplomatic staff at this country's mission to the United Nations (UN) is expected to receive an additional boost with the recruitment of Vincentians Dominic Brisbane and Dr Halimah DeShong.
The addition of the two is in an effort to put the right persons in place for the tenure of St Vincent and the Grenadines's (SVG) on the United Nations Security Council (UNSC), which starts in January 2020.
At a press conference on Monday, Prime Minister Dr Ralph Gonsalves said that Brisbane has postgraduate degrees in security related matters and DeShong heads the gender institute at the University of the West Indies (UWI) Cave Hill Campus in Barbados.
Brisbane is a graduate of the University of Waterloo where he read for a Master of Arts degree in Global Governance. His Master's Research Paper (MRP) explores citizenship investment programs (CIPs) in the Eastern Caribbean and evaluates their implications for regional and global governance.
He also attended the Cranfield University where he pursued a Masters of Science (MSc) degree in International Defence and Security. His final dissertation explores the linkages between regional security architecture and political integration in the Caribbean. Brisbane is also a graduate of The University of the West Indies Cave Hill Campus where he read for a Bachelor of Science (BSc) degree in Management Studies (Special).
Speaking about DeShong, the Prime Minister said she is a product of the Education Revolution and someone who captained this country's Under-23 netball team and the national netball team. She was also a teacher at the St Vincent Girls' High School (GHS) for three years but despite all these achievements, she could not get into university because of certain constraints.
In 2001, DeShong became the first Vincentian to be awarded a national sports scholarship to pursue tertiary education.
"The making of a simple rule by this government. If you have matriculation qualifications for university and you play any sport representing the nation; if you want to go to university, we will send you to university. That is how she got to go," said Gonsalves.
He added that the government is seeking permission from UWI to release DeShong for two years to be on SVG's UNSC team.
While at UWI, DeShong pursued an undergraduate programme in the Humanities – History with Literatures in English, and a postgraduate programme in Sociology/Social Policy at the Sir Arthur Lewis Institute for Social and Economic Studies (SALISES). She did her PhD in Sociology of Gender and Violence at the University of Manchester after being awarded a Commonwealth Scholarship.
Gonsalves noted that at the UNSC, there are a number of issues with women in conflict, children in conflict and war and displacement of persons. He said DeShong has done research as part of a consultancy dealing with domestic violence, from which came SVG's domestic violence law.
"I know the quality of her work so we are hoping that we can get her. She is interested," said Gonsalves who added that he wants to see bright young people on the UNSC team.
He noted that this opportunity, which will last for two years, can open a gateway for Vincentians to move to various institutions globally.
On Friday June 7, SVG won its bid to become a non-permanent member of the UNSC, becoming the smallest country to do so.