Posted on
Canada keen on finding out how SVG did its lobbying – PM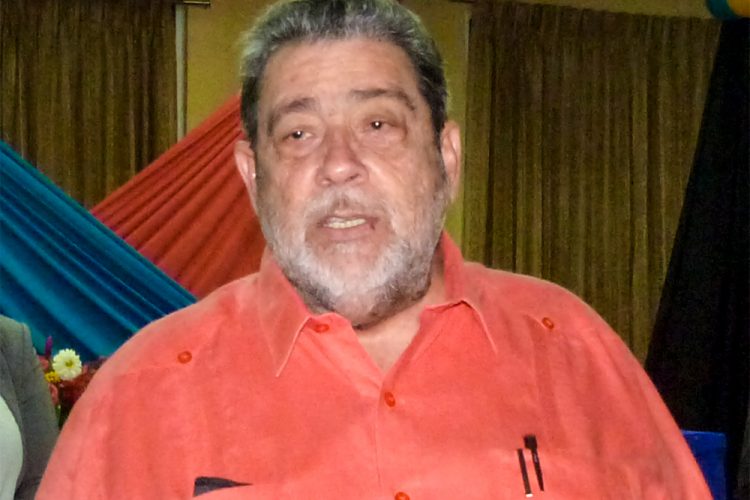 Canada is looking to learn from this country's experiences in relation to our successful bid for a spot on the United Nations (UN) Security Council.
Prime Minister Dr Ralph Gonsalves, who recently returned from the UN General Assembly in New York, said that while there, Canadian officials requested to see him personally to talk about the bid.
"Canada is wanting to, among other things, find out our own experiences in running for the Security Council and how we managed, "the Prime Minister told journalists at Cabinet Room on Monday.
The last time Canada tried for a Security Council seat was in 2010, but they lost to Germany and Portugal. In August 2016, Prime Minister Justin Trudeau announced that Canada would seek to return to the Council in 2021.They were elected for the following six terms: 1948–49, 1958–59, 1967–68, 1977–78, 1989–90, and 1999–2000.
Gonsalves said that a lot of lobbying is involved in winning a UNSC seat bid and Canada is keen to find out how SVG did its lobbying. He noted that apart with meeting Canadian officials on this matter, many other bilateral issues were discussed by the two countries.
The Prime Minister noted also that during his recent visit of the UN, he held 20 bilateral meetings, 17 of them with officials from several countries.
He said that some of the meetings involved this country's UNSC seat as many countries wanted to talk about that.
While at the UN, Gonsalves held meetings with heads of governments, heads of state and foreign ministers from countries including Canada, Ivory Coast, Curacao, Indonesia and Qatar.
He also delivered speeches at high level meetings including one on the total elimination of nuclear weapons, another on priorities for Small Island Developing States (SIDS) through the Samoa pathway and made a speech at the UN General Assembly. There was also a staff retreat to discuss the country's UNSC seat.
Gonsalves' trip also included discussions on scholarship programs. Algeria, he said, has offered 10 scholarships and are willing to take the students right away. Students will have to learn French for a year.
He added that he is interested in sending students to pursue careers in medicine, natural sciences, engineering and surveying among other areas.
"…And because the United Nations is a fulcrum of multilateral activity globally, I don't just go to the UN deliver my speech and come back," stressed Gonsalves who noted that his visits follow a program of activities supported by the staff at the UN.
The Prime Minister was out of state for two working weeks during which he also travelled to Maryland for an engagement at the St Mary's College of Maryland.
The delegation included the Prime Minister's wife Eloise, Deputy Prime Minister Sir Louis Straker and Minister of Finance Camillo Gonsalves.
In addition to the formal events at the UN and in Maryland, Gonsalves also held a town hall meeting in Brooklyn.