Posted on
PM visits Her Majesty's Prison to assess accused murderer's escape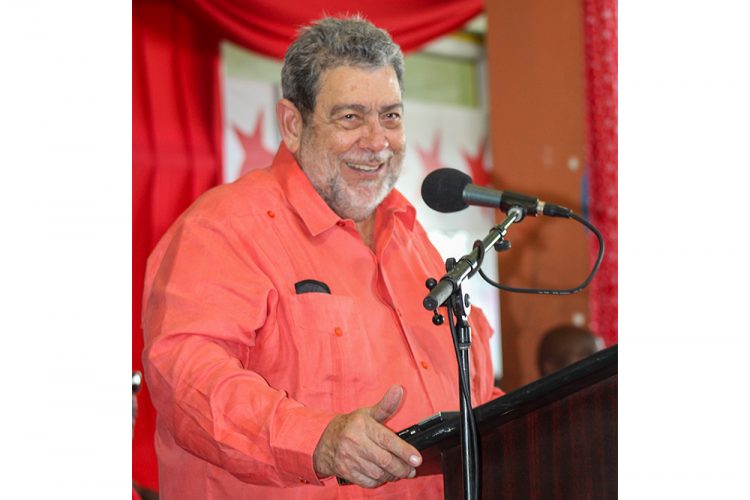 Prime Minister Dr Ralph Gonsalves said on Monday that he visited Her Majesty's Prison (HMP) earlier that day to see for himself what could have resulted in the escape of an accused murderer.
He said during a press briefing that while Superintendent of Prisons Brenton Charles will deal with issues from his end and so too Commissioner of Police (COP) Colin John, he also has his mandate.
"But I have some things also to deal with, so I wanted to see certain things myself," said the Prime Minister about Monday's 7 am visit to HMP.
Gonsalves said while it is public knowledge that Louie Cupid, a 45-year-old prison warder has been charged in connection with the prison break, it is improper for him to comment on an ongoing investigation.
The Prime Minister however noted he has been reflecting on some things that need to be done at HMP, but the escape issue is not one he is going to address in anger.
"I am going to address it with patience and a calm, but nevertheless with some urgency and you may hear about some of the things and you may not hear about some," Gonsalves, also the minister of national security, said.
He added that the prison service has EC$6.2 million budgeted this year and there are about 137 prison officers, significantly up over 2001.
The Prime Minister said that while it is mentioned that there is need for about nine or 10 prison officers, resources can come from the police.
"At any point in time there is a standard policy, you can get support from the police. At any time or the other you will have some vacancies, people reach retirement age, people go away and the bureaucratic process will fill them, there is no policy not to fill them," said Gonsalves.
He commented that it was said that the prison officers are burnt out, but how that equates to accused murderer Veron Primus escaping is unclear.
"Well I don't know how this gentleman got out of his cell, but if the burnout of a prison officer or prison officers could open a cell door, it is a hell of a thing," Gonsalves said, while adding that most prison officers are dedicated, but one or two of them are preoccupied with things other than their jobs.
Gonsalves noted that when Primus escaped, he was overseas and when he heard about it, he made several calls as it was very troubling.
Cupid is currently on remand and returns to court this Friday, October 11.