Posted on
Superintendent disappointed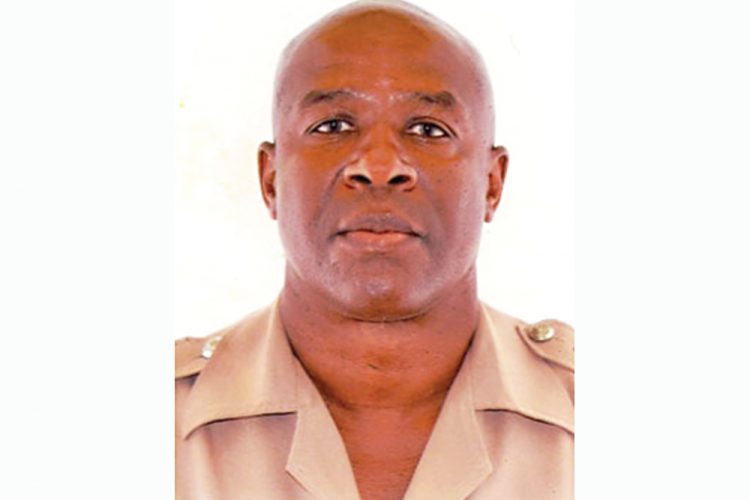 by Lyf Compton
Superintendent of Prisons Brenton Charles said on Thursday that he would like to reassure Vincentians that the escape of accused murderer Veron Primus is an isolated incident and would not happen again.
On Tuesday, the police issued a wanted bulletin for Primus who escaped from Her Majesty's Prisons (HMP) where he was being held on a murder charge. Primus escaped overnight from the maximum-security area where he was being held.
Shortly after a press briefing on Tuesday at police headquarters, Primus contacted lawyer Jomo Thomas who handed over the escaped remand prisoner to the police. Thomas told SEARCHLIGHT that he received a call on his mobile phone from Primus, who disclosed that he was at the Grammar School playing field at Richmond Hill. Thomas met him there and took him in to the police.
"I am extremely embarrassed about the whole circumstances. This has caused the whole of St Vincent unnecessary stress and drama which really shouldn't happen," Superintendent Charles told SEARCHLIGHT.
He added that as the Superintendent of Prisons, he cannot run away from the fact that the prison staff did not carry out their duties the way persons expected them to.
"They expect us to keep people who come to us until their time is finished or until the court discharges them but unfortunately, we did not do that on the 1st of October, and it is just a messy situation altogether," the Superintendent said.
He said that he is "absolutely disappointed" about the escape and he is "stressed".
"This has just drawn a negative light on all that we do. But I am happy that God favoured us, that the gentleman left the institution, no major thing did not happen, and he wisely turned himself in and I am truly thankful to God for that," Superintendent Charles commented.
He added that Primus was kept in a cell by himself with additional features to the cell door and protocols applied but something went wrong.
"It is something that I keep saying to the staff, that you have to beef up your patrols and that you have to check and check properly and if we just do these basic things we can keep all things in check, basic things, routine things," stressed Charles.
The Superintendent is hoping that all warders on duty now are adhering to the protocols as this could have been a disastrous situation.
"We can't take things for granted. We must always do what we are supposed to do, and we are supposed to try to do it to the best of our abilities all the time," he said.
The prison boss said that persons in the country want to feel safe at night and they put their trust in the prison system and the system should not be letting down persons.
Following the escape, the four prison warders who were on duty at the time were detained for questioning by investigators and Charles said on Thursday that he is not certain if charges have been laid or will be laid.
The Superintendent said that because of the ongoing investigation it is not prudent at this time to talk about how Primus escaped, but he noted that the accused killer is back at HMP White Chapel Road and secured.
"I have no doubt that people might want to try this again but like I said, the lessons that should have been learnt from this, I learnt my lesson and I hope the rest of the staff has learnt as well and understand the environment that we exist in," said Charles.
Currently, there are 229 prisoners at HMP's Kingstown location. The entire prison workforce comprises 139 persons including office staff.
Normally, four persons work the night shift at the Kingstown prison while Superintendent Charles noted that there is need for 10 more prison warders.
The prison is currently on lockdown until next Monday and as a result all visits and other activities have been suspended.