Posted on
Another hopeful throws his hat in the ring as ULP candidate for West St George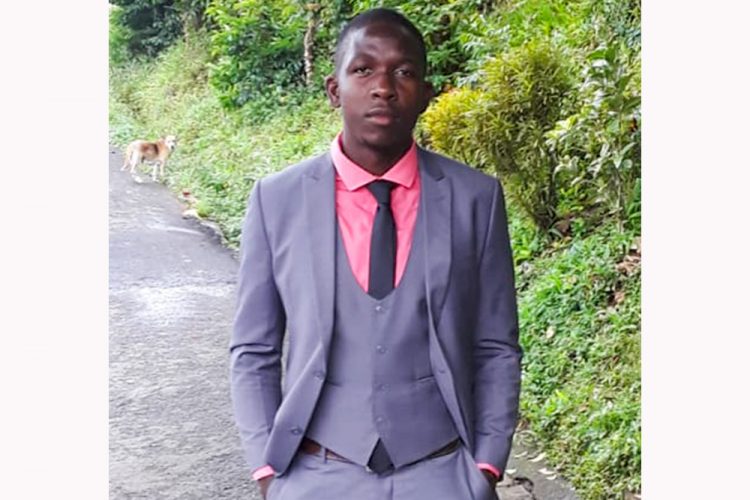 A strong desire to contribute to the further development of St Vincent and the Grenadines (SVG) is driving 31-year-old MacShawn Phillips to the political arena.
Phillips, from Belmont, is throwing his hat in the ring as a possible candidate to contest the next General Elections in West St George on a Unity Labour Party (ULP) ticket.
"My interest in politics stems from a desire in me to see St Vincent and the Grenadines develop into a much better society where each and every citizen can have equal opportunity despite of their colour, class or creed.
"I am interested in offering myself as a person who can help to take SVG forward," Phillips told SEARCHLIGHT on Wednesday, October 2.
Phillips is a past student of the Belmont Government School, the St Vincent Grammar School and the St Vincent and the Grenadines Community College's (SVGCC) Division of Arts, Science and General Studies. After leaving the SVGCC in 2008, Phillips started teaching. He left teaching for the University of the West Indies (UWI) in 2012 and in 2015 graduated from UWI with Upper Second-Class Honours in History Special. He resumed teaching in May 2015, then was awarded a scholarship from UWI Cave Hill Campus in 2018 to pursue a Master of Philosophy degree in History. He is currently working on his first book, "Business History of St Vincent and the Grenadines from 1930-2010".
Phillips said that from his observations, some of the issues that need to be addressed in SVG are health care and the tourism sector. He said if he is successful in his bid to become a government minister, he would like to be assigned the portfolio of Minister of Tourism, Sports and Culture where he will look into, among other things, the development of the tourism product with a focus on eco-tourism.
"In SVG these are just a few of the things that can be developed on a national level. In terms of my constituency of West St George, the constituents are in need of proper representation, someone who would be willing to meet their needs, there is also a need for some road rehabilitation in the constituency," Phillips told SEARCHLIGHT.
He said the ULP is the party that has moved SVG in a forward trajectory and the country has seen vast improvements since the ULP government has been in power.
With seven months remaining as a student, Phillips is encouraging persons to support his push to become the representative for West St George.
"We need to put our emphasis in electing a representative that would care for our needs and not a person who has already worked and retired, who would not deliver for the people," Phillips said, most likely a reference to Curtis King, a former headmaster of the St Vincent Grammar School, who has been named as the successor to current representative Cecil McKie of the ULP.
"We need representation in West St George and that representation comes in the form of a young and dedicated MacShawn Phillips," said the outspoken graduate student.
He noted during the interview that he admires a number of politicians in the ULP, including Prime Minister Dr Ralph Gonsalves, Minister of Health Luke Browne and the ULP's North Leeward representative Carlos James.
Phillips, who was photographed on the front page of the ULP Youth Manifesto in 2001 is the son of Sharon Jack (deceased) and Mark John, a fisherman of Lower Questelles.
He is the fifth child for his mother who had 10 children — seven boys and three girls. Phillips noted that his mother and grandmother both died in 1999, the year before he entered the SVGS. He grew up with his great grandmother who passed in 2016 at the age of 105.