Posted on
No. 23 Ranger Guides elect new Executive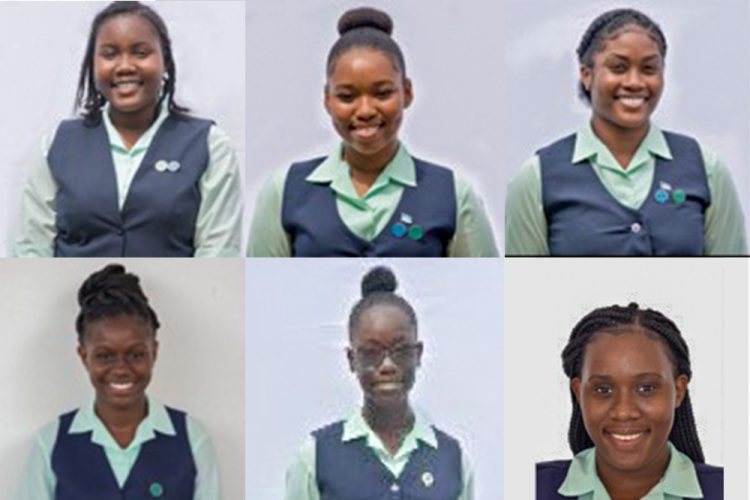 Tiffany Pierre has been elected Chairperson of the No. 23 Ranger Guides Unit, capturing 55 per cent of the vote. She will steer the operations and activities of the Unit for the next year.
The Unit, which has 75 Ranger Guides on roll, opened a new year of activities on Friday, September 6. The annual elections took place following nominations and online campaigning on social media networks. The voting opened on Saturday, September 21 and was anonymous via the Election Buddy platform.
Nineteen young ladies were nominated for 12 vacant positions on the executive which included the posts of Chairperson, Deputy Chairperson, Secretary, Treasurer, Fundraising Officer, Public Relations Officer, Publications Officer, Log-Book Keeper, Projects Development Officer and Year 1, 2 and 3 Representatives. The online campaign created online impressions of 15,337.
Of the four candidates running for Chairperson, Tiffany Pierre was successful with her campaign "Raise Your Voice. Make the Right Choice" capturing 55% of the vote, while Ajadah McLean obtained 24.6% of the vote to become this year's Deputy Chairperson with a campaign tagline "You want something done, I am the one." Kris-Lee Morris was uncontested for the position of Secretary and received a 100% confidence vote as well as this year's Project Development Officer; Osyla Olliverre.
Other elected members of the executive include the following: Casheria Walker – Treasurer; Alexia Cain – Assistant Treasurer; Athalia Ollivierre – Fundraising Officer; Breah Ollivierre – Assistant Fundraising Officer; Kayla Swift – Public Relations Officer; Jirahmae Kennedy – Assistant Public Relations Officer; Justine Richardson – Publications Officer; Lafesha France – Log-Book Keeper; Zaura Duncan – Assistant Log-Book Keeper; Jeshari Munroe – Year 1 Representative; Tiyana Roberts –Year 2 Representative; Alexandra Deroche – Year 3 Representative; and Miah Thompson – Assistant Year Representative.
The executive has already started plans to participate in the activities of the Girl Guides Association of St Vincent and the Grenadines to commemorate the 40th anniversary of St Vincent and the Grenadines under the theme "Celebrating We, at 40" and the executive members have also been busy creating projects that will have a positive social impact in their communities.