Posted on
International tax amendments hurt small economies – Comptroller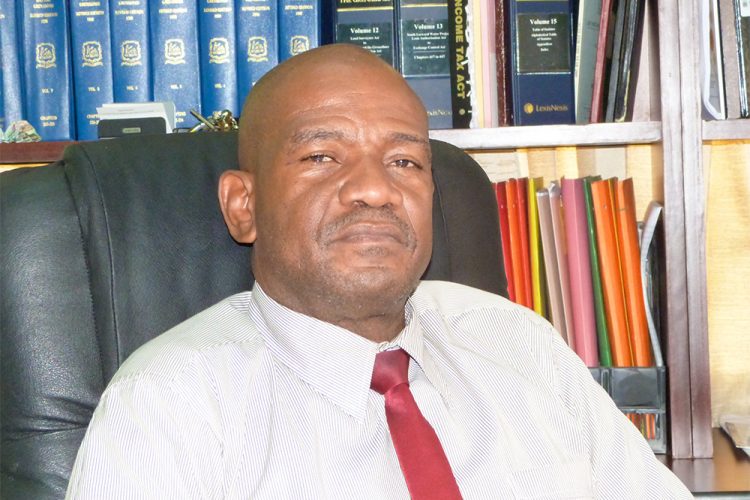 St Vincent and the Grenadines (SVG) does not endorse the naming and shaming of countries by international tax standards bodies.
Also, international tax standards amendments are being negatively felt in our international financial services sector as the changes mean that the tax exemption previously offered to International Business Companies (IBCs) and Trusts have been removed, rendering SVG almost uncompetitive as it relates to IBCs and Trusts products.
Comptroller of the Inland Revenue Kelvin Pompey spoke about these issues on September 18 during the opening of the regional Base Erosion or Profit Shifting (BEPS) induction workshop which was held at the Beachcombers Hotel at Villa.
Pompey said that notwithstanding the positive outcome for SVG in meeting the European Union's (EU) code of conduct group international tax criteria and so avoiding being placed on a blacklist, many other issues are affecting us when it comes to international tax standards.
He noted that support by the Organisation for Economic Co-operation and Development (OECD) has ensured that SVG was successful at its last assessment by the forum of harmful tax practices but the approach of coercing countries which have clearly made efforts to be cooperative and to abide by international standards, is not only overly autocratic and unnecessarily tiresome but also archaic.
"Such approach is undoubtedly precarious to small island states' economies and larger countries need to be more mindful of these factors in seeking to obtain desired objectives," Pompey commented.
He added that the issue of harmful tax practices at the global level increased in importance during the 1990s and has been constantly increasing in significance over the years to the extent that evolving tax standards have been shaping the legislative framework of our countries and more particularly the landscape of international financial services and products in the region.
"As you are also aware, the G29 countries, the OECD, the USA and more recently the EU have all sought to apply international tax criteria, extra territorially to the rest of the world," said Pompey who added that SVG fully supports global tax standards which seek to reduce tax evasion and tax avoidance by ensuring transparency and accountability of a country's tax practices.
Pompey said that SVG has amended its laws over the past several years and enacted new legislation to keep current with international initiatives and has cooperated not only with the OECD in largely implementing that body's requirement for exchange of information, automatic exchange of information and common reporting standards but also with the US Foreign Tax Transaction Compliance Act and more recently the EU issued tax criteria.
"Our country has however strongly endorsed and continues to endorse international tax standards to be administered by one single body espousing one set of international accepted tax standards within a context of due assessment and appropriate enforceability," the IRD head noted.
He added that this proposition has gained even more prominence in our respectful view with the advent of EU issued tax criteria to avoid a duplication of efforts occasioning considerable strain on the human, technical and financial resources of especially small island states.
He said SVG considers that the OECD should be that single relevant international tax administering body.
Pompey also noted that it has been demonstrated that countries respond well and will act responsibly under a cooperative international accepted and recognize process.
SVG has worked with the OECD in respect of tax information exchange and transparency since 2002 and since 2006 has participated in all of the global forum assessments.
Pompey noted also that in 2009, SVG became a member of the global forum and received its commitment to the international standard for transparency and exchange of information for tax purposes.
He noted that since then SVG has built up a network of exchange of information agreements that includes its key trading partners.
To date, SVG has signed exchange of information agreements with 31 jurisdictions of which 22 have been brought into force. This country has also signed and ratified the multilateral convention on mutual administrative assistance in tax matters and enacted enabling legislation to facilitate the automatic exchange of information of account information to partner jurisdictions under the Convention on Mutual Administrative Assistance in Tax Matters (MAAC).
"These actions in conjunction with a largely compliant rating on our legislative and administrative exchange of information, international tax regime demonstrate our commitment to international tax transparency, Pompey said.
The Comptroller also noted that the IRD's expenditure for the last two years shows that outside of refunds, wages and salaries, the third highest cost was payment for services in relation to information exchange.
He said the workshop, which saw several countries in the region taking part was important and timely workshop as countries seek to address the many issues associated with BEPS implementation in the Caribbean region.