Posted on
Former parliamentarian ready to run again after 18 year break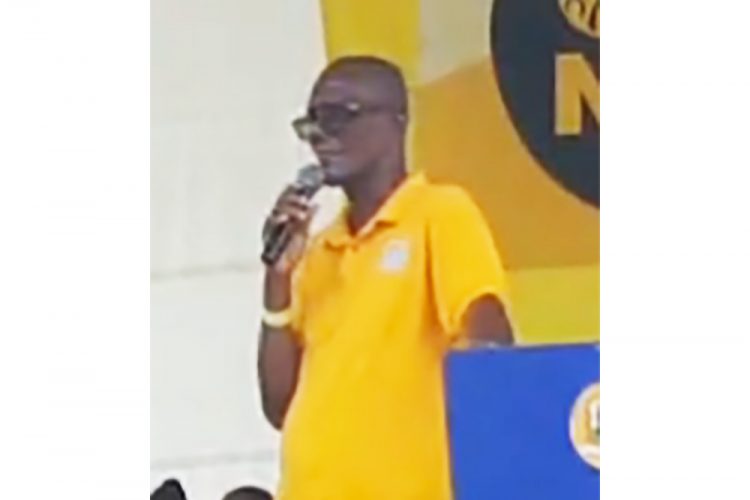 After an 18-year break from politics, former parliamentarian Monty Roberts has announced that he's ready to run again in the next general elections and win the North Windward seat for the New Democratic Party(NDP).
Roberts was one of the first to speak at the NDP's 41st annual convention rally on Sunday, September 29, and he indicated that he was bringing greetings and well wishes from the North Windward constituency and its 22 communities which he had represented between the years 1989 and 2001.
"It's a constituency which has asked me to return after a break of 18 or so years to represent them again," he revealed, before announcing, "After long consideration and consultations and visits, discussions with individuals and groups, I am happy to say that I am in a state of readiness to take up the mantle again in North Windward to bring back some prosperity, unity to the people of North Windward."
Roberts told the crowd at the Michael Findlay stadium at the Arnos Vale Playing Field that the NDP was going to win the next general elections.
"There is no two ways about that. I have done my own assessment," he stated saying that he has gathered information from persons in Kingstown and "the response, tells me clearly that we are going to win the next general elections."
He assured the supporters that among the winners, the constituency of North Windward is going to be counted.
"I am going to put in an early bid. I will be returning the second time around, and for our 42nd political convention, I am putting in a bid to have North Windward as the host constituency," he stated confidently.
He told the gathering that seeing them there, "You have strengthened me, and you have given me the drive and the determination to continue and that is exactly what I will do, along with a very strong team that I have in North Windward."
Contesting for the New Democratic Party in the last general elections of 2015, for North Windward, was Lauron "Shearer" Baptiste. After the 2015 elections, Baptiste joined with Central Leeward candidate Benjamin Exeter to file petitions contesting the results of the elections. After years of the matter going through the various courts, the petitions were dismissed in March of this year for a second time. However, the petitioners have appealed this decision for a second time.