Posted on
Tropical Storm Karen leaves mark on svg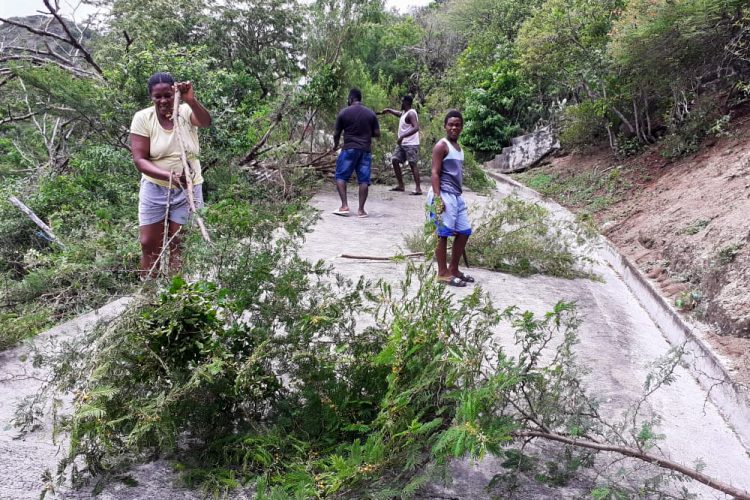 While most Vincentians were prepared for the passage of tropical storm Karen and rightly so, we were in the main spared the wrath of this natural hazard. Winds did not achieve hurricane force, but storm surge was the most evident effect from Karen.
In Union Island the storm toppled trees blocking the main road to Chatham Bay in the Valley area, but volunteers armed with cutlasses cleared the road in quick time. Thanks to those volunteers. Mayreau only reported high ground seas with no reports of damage to any maritime infrastructure.
In Canouan, most of the vessels took anchorage in the new marina with no reports of damage and in Bequia the ground seas threw up some stones at the Liming bar.
Port Kingstown was closed for a few hours on Sunday, September 22 due to rough seas and the only casualty reported in St Vincent was the sinking of a tug that was anchored close to shore near the Pirate's Cove at Lowmans Bay. According to Adolphus "Famo" Adams, owner of the Pirate's Cove, when the waves began surging close to midnight during the passage of Karen, the lack of man power at that time of the night prevented his staff from saving the vessel.
Once officials from the Port Authority were made aware of the sinking of the tug, the Harbour Master journeyed to scene of the accident to make an assessment of the damage. They noted that fuel was slowly leaking out of the vessel, an issue that had to be addressed immediately to avoid pollution in the area. (Photos and story by Donald DeRiggs)