Posted on
Cibc firstCaribbean bank kicks off walk for the cure fundraiser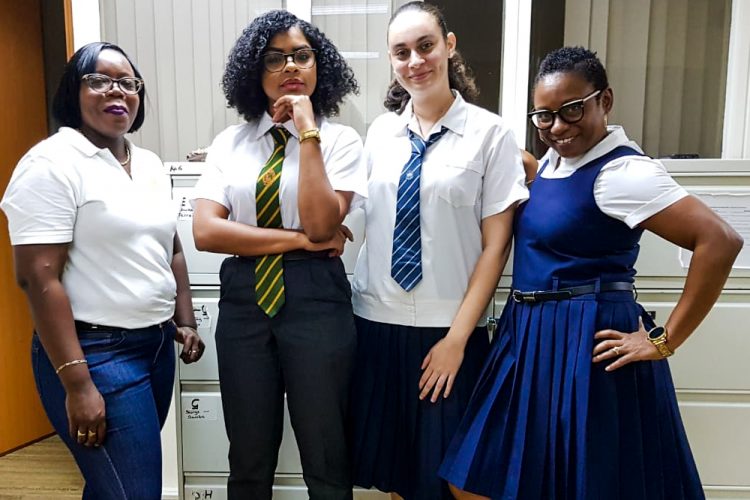 The organizing committee for CIBC FirstCaribbean's Walk for the Cure, the region's largest cancer fundraiser, is gearing up for an impactful season of activities.
The St Vincent team got things started with their Staff Pay and Wear initiative, which took place recently, where staff was attired in back-to-school uniforms. Some male staff members traded in their daily slacks for primary school shorts, while female staff members traded in their heels for socks, sneakers and flats, hairstyles in sync with school days included ponytails, and backpacks replaced handbags and briefcases.
All the funds internally raised will be channelled towards the Walk for the Cure fund beneficiary SCORCH Cancer Support Foundation, a non-profit community-based voluntary organization, which was created for the primary purpose of providing support to persons affected by cancer in St Vincent and the Grenadines.
"We are really excited about Walk for the Cure this year, there is a definite buzz across our business starting with this highly anticipated day which was well received especially by staff and the general public who echoed 'oohs' and laughs," said Country Head Shelley-Anne Samuel.
"Some staff were unrecognizable to our clients, as they saw them dressed in primary, secondary and tertiary uniforms. This is just the beginning as we launch more activities for both team members and clients to participate fully as we lead up to the walk and encourage support for this life-saving initiative," she added.