Posted on
ULP can boast about alleviating poverty in SVG – PM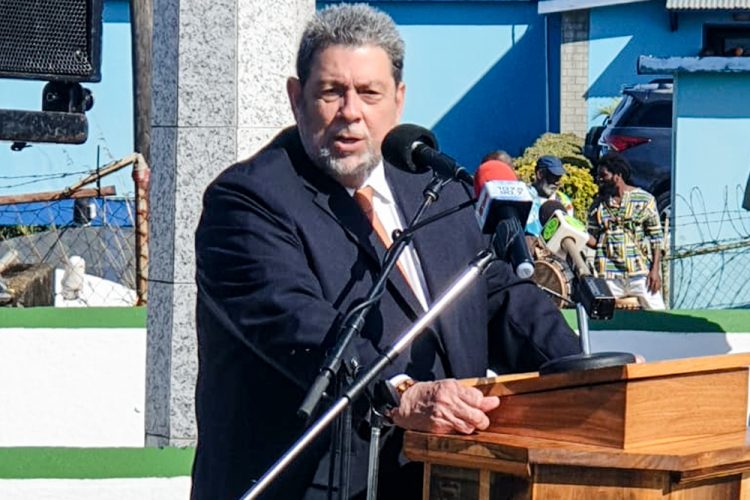 The Unity Labour Party (ULP)-led administration can boast of helping alleviate poverty in St. Vincent and the Grenadines (SVG), according to Prime Minister Dr. Ralph Gonsalves.
Addressing the media at Cabinet Room on Tuesday, the PM said reports show that when the ULP came to power, there was 37 percent general poverty and 26 percent indigence.
"That means 26,000 people were living in dirt poor poverty," stressed Gonsalves as he chided persons for making negative comments about the government's foreign policy push, part of which he says, is helping with the government's fight against poverty.
The PM said that during the New Democratic Party's (NDP) time in power, millions were being made from banana exports, but the fact remained that 26 percent of the people were assessed to be in indigence and dirt-poor poverty.
The PM said bananas made an immense contribution to SVG's economy and transformed ordinary working people into own account property owners, but when the ULP came into power, they had to embark upon a transformation of the economy.
"…and not just of the economy, of the society, socio economic transformation," said the PM who noted that the new government arrived in an era where embracing transformative techniques like Information Communications Technology (ICT) became important.
"In addressing indigence we had to grow the economy, transform the economy," stressed the PM who added that while he did things like build the bridge at Rabacca, the Argyle International Airport (AIA), learning resource centres and formulated an education revolution, he could not tell persons that he had no food to give them.
"I can't tell them that because they have to eat, their housing has to be improved and when I'm spending a little bit more, you know what those in the opposition said? Austerity," stated Dr. Gonsalves.
The PM said that during the time when certain changes were being made, he had to take on the International Monetary Fund (IMF) because their perspective does not always match what is happening in SVG.
"They don't understand this economy as we ourselves do. We listen to them, wherever they make sense we adopt and adapt their ideas and call them our own, but if they say things to which we are fundamentally opposed…," PM Gonsalves commented.
He said that all cannot be wrong in SVG, as we are the only country in CARICOM, along with Trinidad and Tobago (T&T) that has never gone to the IMF since 2001.
"…and we don't have oil and natural gas like Trinidad and Tobago."
He stressed that foreign policy is critical in lifting poverty and indigence and noted that the NDP government never took seriously the fact that we would have eventually loss the preferential treatment given to bananas.