Posted on
Trip to India was very beneficial – PM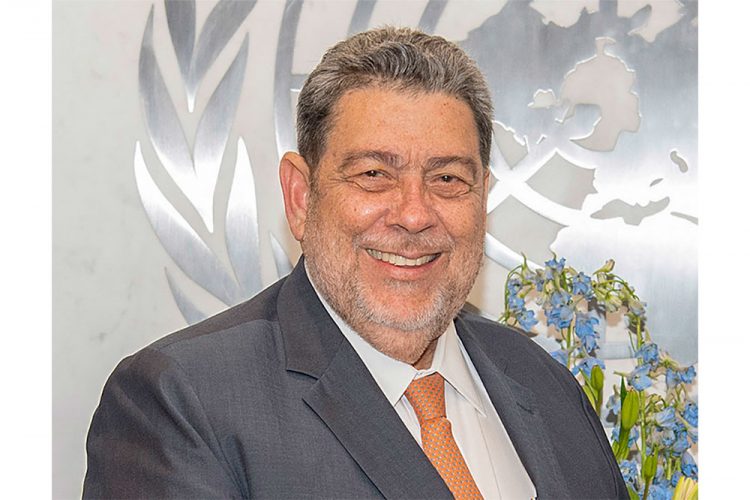 Prime Minister Dr Ralph Gonsalves' recent visit to India has brought a number of benefits to St Vincent and the Grenadines (SVG).
The PM, in a press briefing on Tuesday, told media professionals that several memorandums of understanding and agreements were signed between India and SVG.
The first agreement signed (on behalf of SVG by High Commissioner to the United Kingdom Cenio Lewis) addressed the matter of visa exemption for diplomats and officials of both countries.
PM Gonsalves said this will facilitate the ease of doing business between both countries.
Another agreement signed by Minister of Health Luke Browne is a memorandum on cooperation in the field of tradition systems of medicine.
Also, PM Gonsalves signed a framework agreement in relation to the International Solar Alliance.
Dr Gonsalves revealed on Tuesday also that they are working on other agreements, including cooperation in the field of health and medicine, a memorandum of understanding on the setting up of an information technology centre of excellence at Diamond and educational exchanges in health and Information Communications Technology (ICT) and culture. India is also expected to assist SVG in addressing climate change and land degradation issues.
The PM also praised India for pumping US$1.3 million into SVG's thrust to upgrade the arrowroot industry, while talks are underway in relation to setting up a foreign mission in New Delhi.
During the visit, India also donated $1 million to the Bahamas to aid in their recovery efforts, while pledges to work closer with the Caribbean Disaster Emergency Management Agency (CDEMA) and CARICOM were also made.