Posted on
Read the laws before making public statements, Grant – PM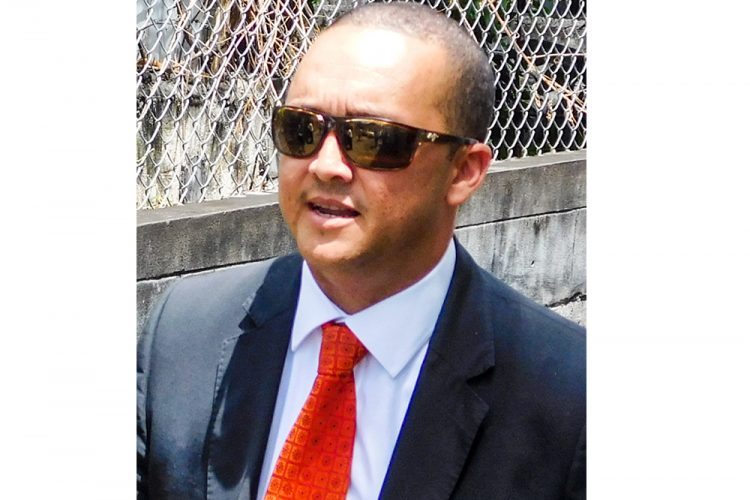 Lawyer Grant Connell has been asked by Prime Minister Dr Ralph Gonsalves to be accurate as possible when making statements about laws passed in parliament as it relates to marijuana.
"Grant, when you are making public statements about laws passed in Parliament, first thing I would advise you to do is to read the law. Read the law in relation to medical cannabis, read the law in relation to amnesty, and read the law in relation to the amendment to the drug act," Gonsalves commented a press briefing at Cabinet Room last Tuesday.
The PM made the comments following a report that Connell made a statement in court during a marijuana trial that the ganja cultivation amnesty would happen at the same time as the next General Elections.
Connell also stated in court that if the amnesty was up and running, his clients would have used it instead of trying to sell the marijuana to a different source.
"If you read them, you would find yourself speaking more accurately than you are reported to be speaking," Gonsalves commented live on air and to members of the media.
The PM said that while he did not hear Connell, he saw the comments reported, but Connell should be aware that from the beginning, the government made it clear that the focus is to build a medical cannabis industry to create jobs and wealth for people in the country.
"We carve out specially, which Jamaica or no other place had done, for traditional cultivators," the PM stressed while adding that both him and the Minister of Agriculture Saboto Caesar have reported extensively on this.
The PM said that there are many discussions on the issue of traditional cultivators, one such in North Leeward, where traditional cultivators are looking to enter a joint enterprise with investors who want to build a hotel in SVG with a special facility.
"But the thing is this, the Medical Cannabis Authority has been set up, certain provisions of the law have been proclaimed to granting of licenses and receipt of money and so on and all the complications involved in corresponding accounts and all the rest of it," said the PM.
He said the amnesty law, which Connell is reported to have mentioned in court, kicks in when people who are cultivating receive licences and they make their application for amnesty.
"That's when the amnesty kicks in. The fact that a man grow weed and they catch him… they catch a man on sea with 10, 15, 20, 30, 40 pounds, the amnesty don't apply to that. How the amnesty apply to that?" questioned Gonsalves.
"Then I see comments about if the law had been put in place this wouldn't be before the court," said the PM who stressed that the law addresses persons not being arrested or jailed for 56 grammes.
"Not 10 pounds, not four pounds, not a pound, 56 grammes, two ounces, that's what it says," PM Gonsalves told reporters.
He added, "The public there is to treat that as a health and education issue, and under the international convention it is permissible to proceed like we are proceeding.
"It is painful having to go to parliament, this bill was in the newspapers and the bigger bills were available to lawyers and journalists and everybody online and if they didn't get it, it could be sent direct to them from the AG's chambers," PM Gonsalves said.
"As I say, the privatisation of ignorance doesn't worry me, you know, because if you just ignorant in a private way and it has no consequence outside of that, well, but when it may have a consequence outside, you want to socialise the consequence, then there is an issue.
"And if Grant has read the law and what he reports as having said is true…and I have no reason to doubt that the report is false, but if the report is mistaken and I am speaking about the report, well, I apologise, but I am saying that I am speaking on the report which I have read, which is in the public domain."
He said that Connell spoke as though he did not read the law.
"And when yo cross the line with me politically and say that, talk what you want to talk in the court house, but when you go and say that the law would only become operational when election near, well then Grant you talking foolishness, stupidness, because we have announced how we are dealing with this thing. When you leave the law and you come into politics, you come into my zone. Talk what you want to talk, and I may respond or may not respond. But yo come over there; you know that you may invite a response from me."
Gonsalves described Connell as a person he likes and one that offers good defences for his clients, but added, "don't speak in a manner which doesn't reflect accurately the situation."
"Some felllas look, as what we say in the village, stick break in they ears, just read what the things says," PM Gonsalves stressed while adding that he would like to thank Connell for giving him the opportunity to speak on the topic once again.
The PM said that what is happening at the moment is that there is a draft laminated card that the police officers will soon have to carry when issuing tickets for marijuana possession under the 56 grammes rule.