Posted on
I have read the law relating to marijuana – Grant Connell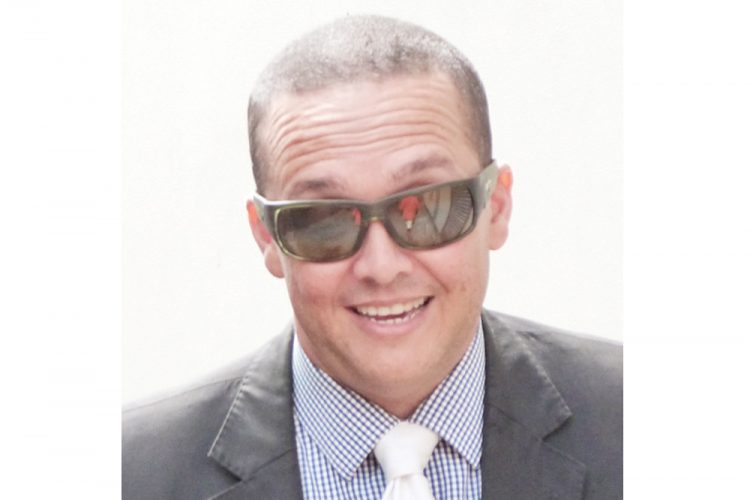 Lawyer Grant Connell has responded to Prime Minister Dr. Ralph Gonsalves's call for him (Connell) to read up on laws passed in parliament in relation to marijuana.
"I have read the law," Connell told SEARCHLIGHT on Thursday outside the Serious Offences Court.
On Tuesday during a press briefing at Cabinet Room, Prime Minister Dr. Gonsalves said that Connell needed to be accurate as possible when making statements about marijuana laws passed.
The PM made the comments following a report that Connell made a statement in court during a marijuana trial that the ganja cultivation amnesty would happen around the same time as the next General Elections.
Connell also stated in court that if the amnesty was up and running his clients would have used it instead of trying to sell the marijuana to a different source.
But on Thursday, Connell said that in relation to what is reported, maybe someone could check the notes of evidence to see exactly what was said in court.
"When you check the notes of evidence you would see what the magistrate wrote… but out of evil cometh good. When you go for the notes of evidence you would see what the magistrate has written," said Connell.
He said this situation makes it seem as if it is time we stop depending on what magistrates write and fit the courts with recording devices.
"and… you know who can be a catalysis to the process of putting that procedure in place. God bless him. I love him too," Connell told SEARCHLIGHT.
Connell, a strong advocate for the legalisation of marijuana, said there must be a reason why the PM chose to say what he said about him.
"I notice he said according to what was reported and put a little clause of apology in case. It's not like him, he usually goes to the facts, so maybe the notes of evidence, I might get a copy and send it for the good man," Connell said while adding that the PM's ring craft is very good and he has no problem being good at what he does either.
"…and many a day we have seen him (PM) in court, so there is no problem once I don't disrespect or defame. I don't have an issue. I know what I said and the reason why I said it," Connell commented.
The lawyer added that he is not sure what report the PM read, but if he (PM) is referring to who he (Connell) thinks he is referring to, it is good to see that the PM has faith in what was said as being factual.
Connell added also that a few years ago, when he had asked to place a marijuana tree at his then operational Grassroot Tennis Academy (GTC), the request was denied, but now there are laws which allow for hundreds of trees.
"When I requested the tree, certain things were said by the good man, but I did not respond. It would be good if some independent persons could check the law and see what is said and give their opinion," Connell said.