Posted on
CW Prescod Primary School celebrates thirty years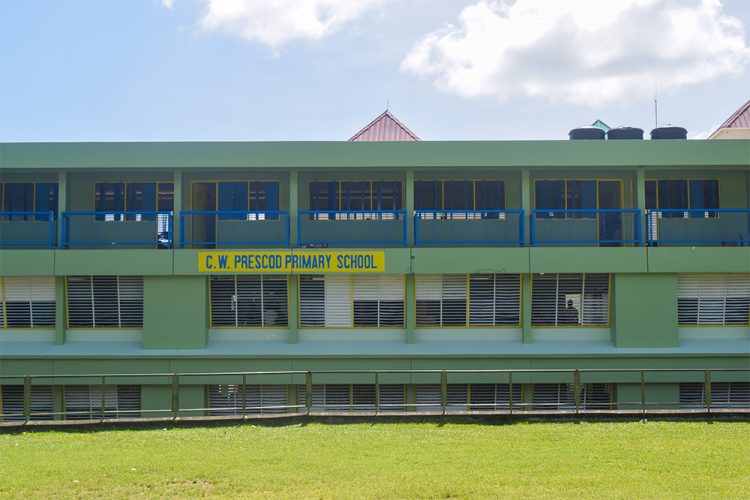 This September marks 30 years of the establishment of one of this country's largest primary educational institution, the CW Prescod Primary School.
To mark this the pearl anniversary of the school, several activities have been planned.
Listed for the year-long celebrations are a Church Service, a Radio Programme, the publishing of a commemorative anniversary magazine, a lecture, as well as dinner and a school's Open Day.
Activities will kick off this month with the airing of jingles on local radio stations.
Principal of the CW Prescod Primary School Suzette Abbott-King expressed honour at being at the helm of the institution at this juncture.
"On this occasion I have the honour to be the principal of such a prestigious institution," Abbott-King said.
"As we continue to celebrate this significant milestone, I wish to congratulate all of us and pledge our support to the continued development of the school. Additionally, I ask for the support of all stakeholders as we continue the mission of this esteemed school, that is committed to Working towards Prosperity Progress and Success," Abbott-King continued.
School named after an outstanding educator When the school officially opened its doors to students 30 years ago, September 1989, it was then known as the New Kingstown Primary School.
It was a landmark in the operations of primary education, as the school then housed the senior classes, with its intake from the schools in Kingstown and its environs.
This ushered in another of the transitions of the institution, as it was previously known as the Kingstown Methodist and before that, the Wesley Hall School.
The later renaming of the school to the CW Prescod Primary, has served to pay homage to a true educator and deservedly so.
Indeed, the late Christopher Wilberforce Prescod, was the first choice of such an honour, as his accomplishments were worthy of being revered through the renaming of a school.
Prescod started school at age four and moved through the education systems swiftly, thus became a teacher and a Head Teacher at the age of 22.
He was then able to notch up several firsts, as he became the first primary school teacher to be appointed Inspector of Schools; first to be a member of the Board of Education, as well as the Head of Department of Education.
In addition, Prescod was the first teacher to be appointed as a Justice of Peace and the first primary school teacher, to receive the Senior Honours Certificate from the College of Preceptors, London and Pitman's Teachers' Certificate and Commercial Diploma.
He also pioneered the tutoring of Typewriting and Commercial subjects, which led to many Vincentians being able to sit the Pitman's Examinations.
Today, the work of the late educator has not gone in vain, as it is being recognised and perpetuated through the core values of the CW Prescod Primary School.