Posted on
Having international brand will boost direct travel to SVG – CEO of Tourism Authority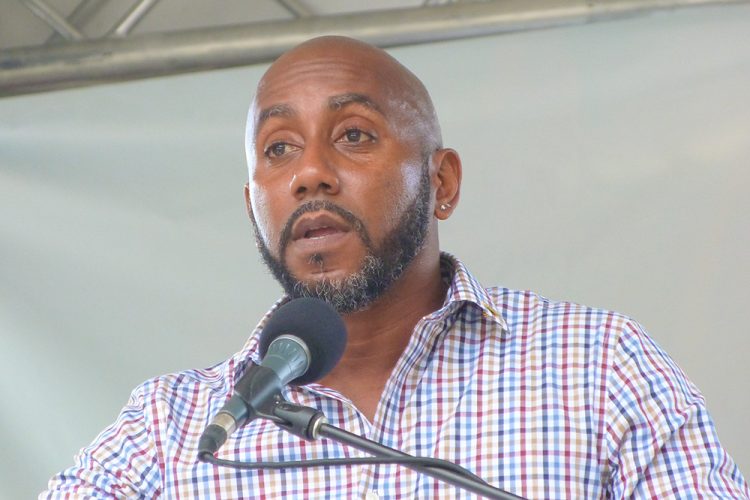 Having a big name like Marriott coming to the shores of St Vincent and the Grenadines(SVG) is going to make negotiations for direct flights out of the United Kingdom easier.
The Chief Executive Officer (CEO) of the St Vincent and the Grenadines Tourism Authority, Glen Beache made this statement while speaking at the ceremonial signing for the St Vincent Marriott Resort between Marriott International and National Properties Ltd on Tuesday.
To a tent of listening citizens, students, and diplomats, the CEO stated that, "since we opened the Argyle International Airport(AIA) two years ago, the attention being paid to St Vincent and the Grenadines is undeniable."
Before this, Beache said that they had to fight to even meet with potential investors.
"Because why are you gonna open a 250-room hotel if there's no way to get your people here, to get potential visitors here?" he commented.
"As much as we have American Airlines, Air Canada Rouge, Caribbean Airlines coming on stream now, many of you know that my issue has been to try and get that one airline out of the United kingdom to have direct flights into St Vincent and the Grenadines," Beache revealed.
However, he claimed that with a hotel like Marriott coming on stream, "it helps us, because one of the issues that has been occurring in our negotiations has been our room stock."
He said that most airlines look for 3500 to 4000 rooms, but SVG presently has approximately half of this.
"As much as the diaspora is important," he noted, "the airlines are more concerned about the leisure traveler."
The addition of a Marriott hotel is a big feather in his cap during these negotiations the CEO said.
"I could not think of a better international brand to come to St Vincent, to be the first in St Vincent, than Marriott," Beache commented.
He concluded, "We continue to speak to JetBlue and other major airlines, and Delta and other major airlines out of the United States, and the United Kingdom, but believe me when I say Marriott coming on stream helps us a great deal."