Posted on
Government looking at ways to combat Salt Whistle Bay erosion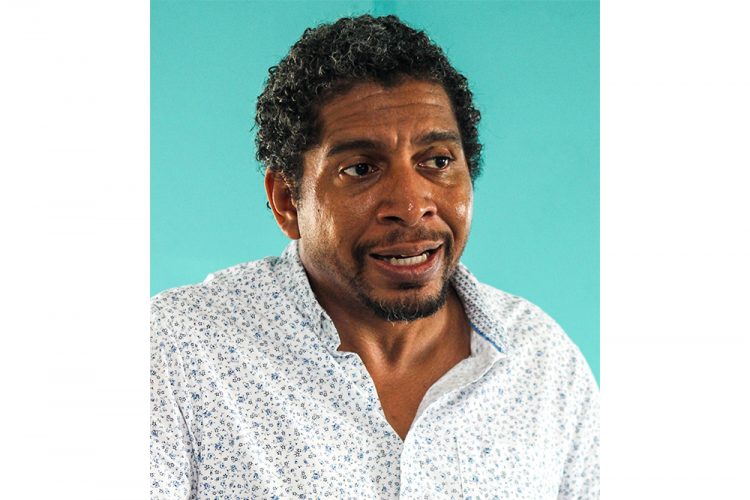 The government is looking at ways to solve the Salt Whistle Bay erosion issue.
Last Saturday, September 14, Minister of Finance, Economic Planning, Sustainable Development, and Information Technology Camillo Gonsalves visited the Grenadine island, along with engineer Dimitri Samuel, to look at the issue plaguing the area.
The Bay has a very narrow barrier between the rough water/Atlantic side and the placid/beach side that everyone knows as Salt Whistle Bay.
Over the last few years, erosion in the area has been accelerating and the danger is that the sand which separates the two sides will completely erode, allowing the rough water to cut through to the placid side and destroy the beach.
Gonsalves said it has been suggested that conch shells be used to help control the waves in the area.
"Dimitri is of the view that we can use some existing naturally occurring things, like conch shell and other barriers, to break the water to make sure when the waves come in they are less violent," said Gonsalves who noted that hotelier Neal De Florio of the Salt Whistle Bay Resort has been using strategically placed rocks to protect the area, but the government is looking at a more sustainable solution.
Commenting, engineer Samuel said there seems to be a failure in the existing coral reef.
"Normally a coral reef creates a natural barrier and prevents the waves from breaking close to the shore and eroding the bank, so is either there is a rise in the sea level or a breakdown in the coral reef. The high possibility is that it is climate change," commented engineer Samuel who is also suggesting using the abundance of conch shells to create a natural barrier to support the coral reef.
De Florio (of Salt Whistle Bay resort) said the erosion has been steady for the last several years because of the wave action.
He said he is hoping for a speedy solution to the issue as there has been steady erosion of the shoreline and a long-lasting natural break is needed.