Posted on
Man facing possible extradition to US to be sentenced for sexual assault of a minor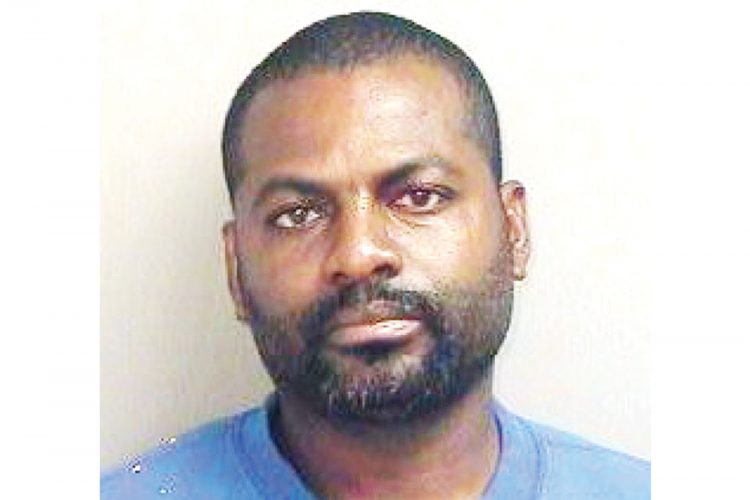 A man is alleged to have been living in St Vincent for nine years after he fled the United States in order not to be sentenced for the sexual assault of a 10-year-old girl in Connecticut.
On October 14, 2019, Steve James, or Gerald 'Steve' Jessop as he is said to be known in the United States, will go through an extradition hearing at the Serious Offences Court in Kingstown.
In the extradition hearing the court will be privy to detailed information, such as written evidence from the prosecutor who was involved in the case in 2010, which was heard at the Hartford Superior Court in Connecticut, USA.
The court will also be in possession of a transcript from the trial during which the complainant gave evidence.
On October 29, 2010, a jury at the Hartford Supreme Court had convicted Jessop of sexual assault to the first degree and risk of injury to a minor. Jessop was said to be over 40 years when the incident occurred in March 2008, and the victim was only 10. Jessop is said to have inserted his finger in her vagina.
At the time of his arrest, Jessop, a national of St Vincent and the Grenadines, was working as a a night-shift factory worker.
The girl testified that she had fallen asleep on Jessop's bed while watching television and awoke to find him touching her in a sexual way. She estimated that the touching went on for perhaps three minutes before she moved and Jessop removed his hand "very quick."
The girl did not disclose the touching incident until some 16 months later, in a counseling session with a therapist.
Jessop testified at the trial and denied the girl's accusation. But he had signed a confession during a police interrogation on August 13, 2009.
However, after Jessop was released on a $50,000 bond, as reported in news sites online, he failed to show up for what should have been his sentencing on February 23, 2011.
Therefore, Judge Julia DiCocco Dewey ordered his re-arrest, and since he did not turn himself in within six months of this date, the bail agent who wrote the bond may have been forced to pay up to $25,000 to the state.
Jessop is not a United States citizen and was expected to be deported after serving his sentence, which could range from a mandatory five-year minimum sentence to as much as 45 years.
It is thought that Jessop fled to St Vincent in 2010, and changed his name to Steve James.
SEARCHLIGHT understands that it was the vigilance of a local citizen that drew the authorities' attention to the matter.