Posted on
AIA Board advised: Don't be an obstacle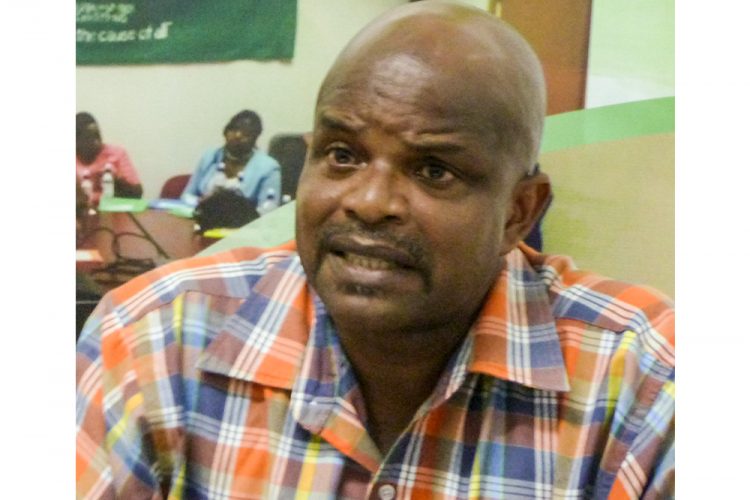 Whoever it is at the Argyle International Airport(AIA) who is acting as an "obstacle" to the Public Service Union (PSU) representing the workers; they are being asked to "get with their act."
This request comes from the President of the PSU, Elroy Boucher, who informed at a press conference hosted last week Tuesday that the Union had recently won the right to represent the workers at the Argyle International Airport(AIA).
He noted that the PSU has been trying to bring representation to the workers at AIA for two years, but through a poll conducted on July 23 and 24 they won the right to do so against the Commercial Technical and Allied Workers' Union (CTAWU).
"The poll revealed that the PSU obtained 168 votes, and the CTAWU, 8 votes, out of a total of 176 votes cast. There are some 300 workers who are eligible to vote at the AIA. So the PSU effectively gained 55.3%," Boucher informed. In comparison, the CTAWU received 2.6% of the votes.
The President stated that while there is no law in St Vincent and the Grenadines(SVG) governing these matters, there is an established practice.
"The practice in St Vincent is, after a poll has been done, the company issues a letter of recognition to the Union. We have not received such a letter from the AIA," he noted.
He claims that the Union also wrote several letters trying to arrange a meeting with the workers at AIA, in order to discuss draft collective bargaining, but there has been no response.
Boucher then claimed that someone had told him the reason for this lack of response. "It has been alleged that the Board has gotten involved, and has indicated that they are not happy with the process, and have asked the Labour Department to slow it down," he stated, and that the source seems "quite credible."
However, in the same breath, Boucher indicated his own wariness when it comes to the allegation. "When I look at the persons who are members of the Board at AIA, I mean they are respectable people, I don't expect any such behaviour from any Board member. So I find it difficult to even believe though the source seems to be quite credible," he commented, adding that there is a member of the PSU on the Board.
Whether the problem rests with the Board or Management, Boucher said, "We are being run by a labour Government, they need to get with their act, and do not be obstacles to the process."
"It has been two years and we need to move forward and start seeking for benefits and putting things in place that will benefit the 300 plus workers at the AIA," he continued.
Every worker in the country should unionized, the President said, quoting Speaker of the House Jomo Thomas. He also noted that SVG is being governed by a "labour" Government.
"But I want to believe that it's a worker friendly government, and, therefore, we would expect that there would be no obstacles to the Union offering representation freely to all the workers at AIA," he reiterated.