Posted on
Government working to curb incidences of sex crimes –PM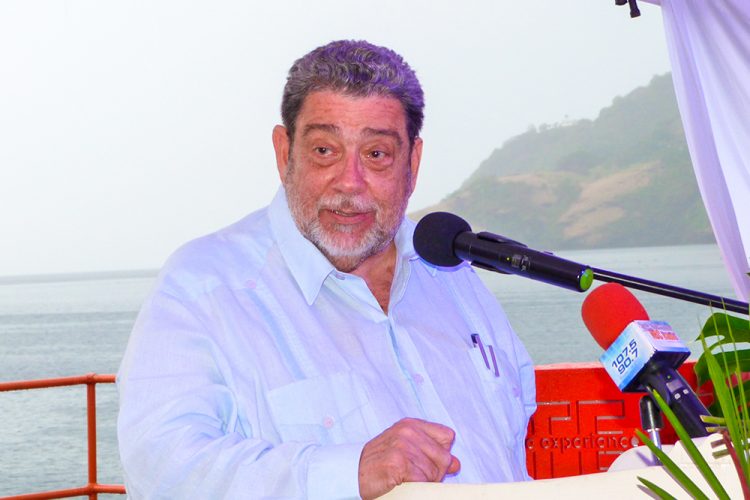 As the debates over the sentencing of sex offenders and the prevalence of sex crimes rage on social media, Prime Minister Dr Ralph Gonsalves says that the office he holds does not permit him to openly criticize decisions coming out of the courts.
He however said the government is doing all in its power to curb the incidence of crimes of a sexual nature while strengthening local laws on the issues.
The Prime Minister was speaking on WEFM on Wednesday, September 4, when he responded to a question posed by host Donnie Collins on behalf of a caller.
The most recent debate was spurred by a sentence handed down by Senior Magistrate Rickie Burnett to 70-year-old Bequia resident Lancelot Ollivierre.
Ollivierre was on August 23 given an 18-month sentence, suspended for one year which means he will remain free unless he commits an offence within the next year.
The elderly man indecently assaulted a six-year-old child on the Grenadine Island of Bequia in September 2018.
"As Prime Minister, I am always very careful in criticizing the court over a sentence, over this or that, whatever my own private views, because what somebody may be able to do as a private citizen is more problematic for me to do, you know. We have a separation of powers and I may not be aware of all the factors in the case in which a particular sentence is pronounced."
Gonsalves went on, "sometimes I see some (sentences) and my eyebrows would be raised and I would ask the honourable Attorney General and that is the way these things are addressed, but I can't come out and criticize a magistrate and a judge for being too lenient or too harsh, but I can speak on the general principle about the laws to be applied in these matters because we have to cut down the extent of the abuse".
The Prime Minister said that he commends persons who are speaking out on the issues and persons voicing their concerns on social media.
"I speak out against against the issue of sexual abuse and continue to speak on it and I was very much involved in drafting the legislation concerning domestic violence in relation to women, and we have a Child Justice Bill before the Parliament and that should be debated the next time in which I was involved in the drafting also," the Prime Minister told listeners.
It has been reported that the Director of Public Prosecution appealed Ollivierre's sentence on September 3.