Posted on
Ongoing projects will push SVG tourism further – Glen Beache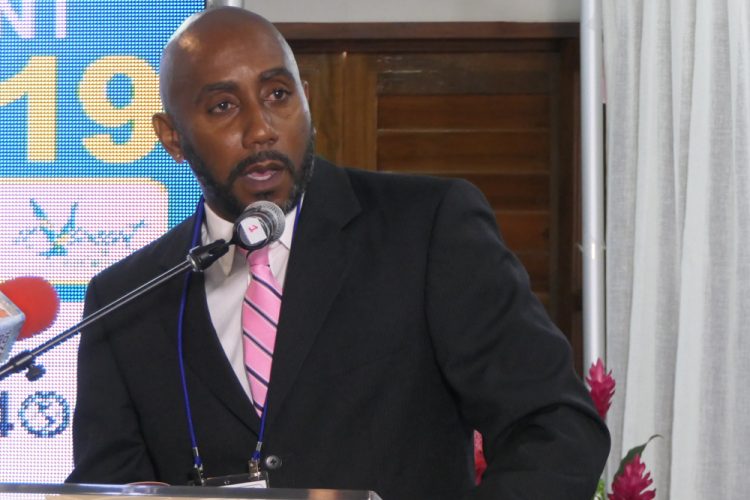 St Vincent and the Grenadines (SVG) has, as a tourism destination, grown considerably over the last two years, and several ongoing projects will push us even further.
"What makes it harder for us, is not that we are up against one another in the Caribbean, but that we are up against every other country in the world," says Chief Executive Officer (CEO) of the St. Vincent and the Grenadines Tourism Authority (SVGTA) Glen Beache.
Beache spoke about our tourism product on Wednesday during the opening ceremony of the annual Caribbean conference on Sustainable Tourism Development put on by the Caribbean Tourism Organization (CTO).
The conference is being held at the Beachcombers hotel in Villa under the theme "Keeping the Right Balance: Tourism Development in an Era of Diversification" and comes to an end today.
Beache said that in the 1970s, nobody would have believed that Vietnam would have been a world player in tourism, but they are, and now, every country has realize what tourism brings to their economy.
He added that the United States (US) has taken a serious dip in tourism and they are now realizing its value to their country.
Beache noted that at one point, there were talks about removing the United Nations (UN) headquarters from New York (NY) but it was realized what it brings to the hotels, restaurants and other businesses.
"We have naysayers who still speak as it as a servitude industry. That we are still being a slave to what is taking place," said Beache who noted that this is far from the truth as we provide a service and a getaway from everyday life for many persons.
Beache added also that since the opening of the Argyle International Airport (AIA), persons who did not believe it was necessary, are now seeing the difference.
"The attention that we have garnered over the years, we had to look for investors, but now they look for us," said Beache who added that SVG is adding 1100 rooms to its hotel room stock and this is possible because of the AIA.
"Up to July, St Vincent and the Grenadines has seen a 6.6% increase in tourism arrivals. All major markets are up," stressed Beache who noted also that we are benefiting from working with our neighbours.
SVG is currently working on a cruise ship initiative with Barbados and a yachting marketing drive with Grenada and St Lucia.
"As much as we are in competition, we have to work together," stressed Beache.
He however noted that tourism makes no sense for any of these countries unless people are able to feel what it brings to them financially.
"Without communities feeling that tourism dollar, as much as we might say tourism is what keeps out heads above water in the Caribbean, the communities must feel it, they must be able to manage different sites, they must be trained, the objective is to make sure visitors leave as much money in the country as possible," said Beache.
The conference is being held at Beachcombers in Villa under the theme "Keeping the Right Balance: Tourism Development in an Era of Diversification."
Beache said that the conference comes at an opportune time as the Caribbean leaves a very small carbon footprint, but the region seems to be paying price for what is being done globally.