Posted on
Vincentian fashion designer launches crowdfunding campaign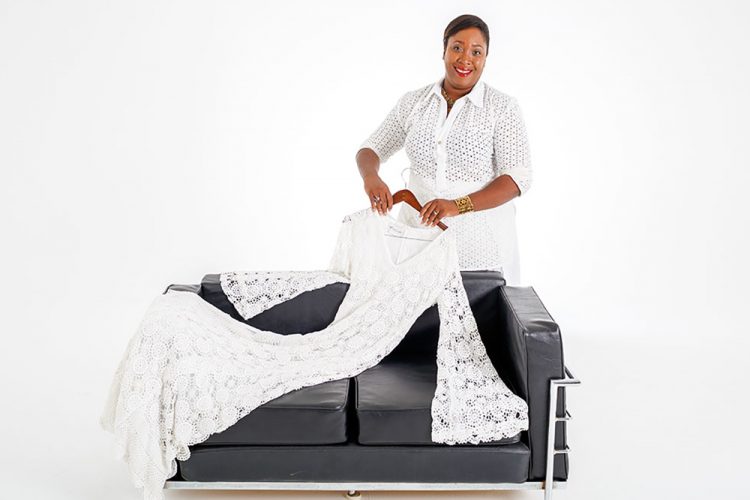 Vincentian fashion designer Kimya Glasgow, has launched an online crowdfunding campaign to raise funds for a new manufacturing project. Funds raised will enable sourcing of raw materials and the production of samples, to better prepare the brand for international trade. 
The new collection of designs will be made from sustainable, natural and organic raw material, with access to local, regional and international ethical production, which is beneficial to those along the supply chain, including Vincentian and Caribbean artisans and small manufacturers, especially benefiting women, youth and women-owned businesses.
The new collection will feature new designs and also reissue some popular past designs.
In the international fashion industry, crowdfunding has become a viable path to raising seed capital for creative sector projects, utilizing international online platforms such as Kickstarter and Indiegogo to promote projects and interact with potential customers. The risk for contributors is minimal as contributions can be small for each person.
According to Glasgow, "One of the key issues facing women entrepreneurs, especially in creative fields, is access to sufficient finance to develop their businesses to a scalable level. Raising funds for creative sector export initiatives can be an especially daunting task, as creative businesses are seen as non-traditional and high risk, especially when it includes outsourcing. The process of developing the collection and samples for manufacturing can be a costly investment, as samples are not sold to recoup the cost, as they are used as a crucial guide during the manufacturing process and for marketing to buyers." 
The crowdfunding campaign is supported through a marketing grant from Caribbean Export Development Agency via its WeXport Programme – "Supporting Women Through Export".
The WeXport programme started in 2018, with 20 women, including Glasgow from around the Caribbean, chosen from a field of some 200 applicants. Participants were supported for a year with business coaching, training and mentorship on access to finance, angel investment training, and technical assistance, including website and e-commerce development.
Contributions levels start at US$5 and contributors have the opportunity to get special gifts and perks for their contributions. The campaign aims to raise US$6000.
So far the campaign has been featured on social media platforms such as Successfully Funded.
When completed, the collection will be available for sale internationally on the Kimya Glasgow website.
Please see link to the campaign: http://igg.me/at/Kimya-Glasgow